GLSA Awards & Recognition
Volunteer of the Year - Kelly Shaw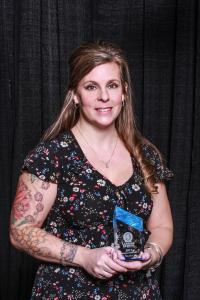 Volunteers are the lifeblood of great events. In many occasions the events that occur in the region rely on not just volunteers, but volunteer leaders to coordinate events. These special individuals typically have day jobs, are often parents and still find the time to contribute uncountable hours and energy to ensure events are a success. Kelly Shaw has four children, a full-time job, and on top of all of that she coordinated two incredibly successful, high-profile events in 2017. These events brought world-class athletes to mid-Michigan. Between the two events Kelly coordinated staff and volunteers in the hundreds, and serviced 1,800 athletes, bringing over 6,000 spectators to the community.
Sport Partner of the Year - The Lansing Center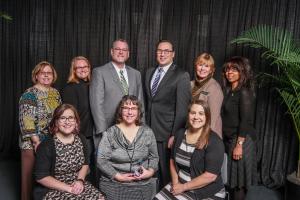 A community's ability to host sporting events directly correlates to the facilities available. When you think of the Lansing Center you probably think of tradeshows, conferences and public shows, but it's quickly establishing itself as a go-to facility for many types of sports events. Wrestling has become a boon for the region, thanks to the flexible space the Lansing Center offers. In 2017 alone, the facility served as host to three wrestling events that attracted nearly 6,200 athletes and approximately 32,000 spectators. These events would not be possible in our region without the flexible space at the facility and creative and accommodating nature of the Lansing Center staff.
2017 Greater Lansing Sports Authority Community Champions
Mia Keefer - Waverly Lacrosse Club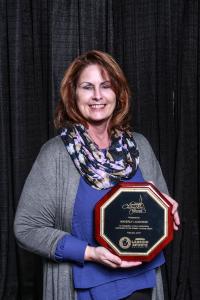 Before the Waverly Lacrosse Club got started hosting events over 10 years ago, there were no lacrosse related events taking place in Lansing. The Chuck Vorce Memorial Festival and the Middle School Festival bring hundreds of teams and thousands of athletes and spectators to the region. The Waverly Lacrosse club has pioneered the growth of Lacrosse in the Lansing Region and has provided the road map for other sports in the region to follow. 
Waylon Sanford-Capital City Crisis Rugby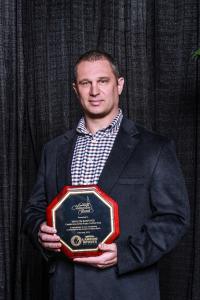 Under the direction of Waylon Sanford and through his leadership with the Capital City Crisis Rugby Club, the GLSA has partnered to host the 2017 Michigan Rugby Cup for the first time in Lansing-with it set to return in 2018. In addition to the Rugby Cup, Waylon is supporting GLSA efforts to host two premier USA Rugby events and continuously uses his influence and connections to position the Capital region as a destination for Rugby events.