IMPORTANT UPDATE:
THESE GAMES HAVE BEEN CANCELLED DUE TO HEALTH CONCERNS SURROUNDING COVID-19. IF YOU HAVE ALREADY BOOKED HOTEL ACCOMMODATIONS, PLEASE REACH OUT TO THE PROPERTY AS SOON AS POSSIBLE TO CANCEL ANY RESERVATIONS AS NEEDED. THANK YOU FOR YOUR UNDERSTANDING THROUGH THIS PROCESS.
---
2020 IIHF U18 Worlds Pre-Camp
Event Dates: April 6th - 15th, 2020
---
On behalf of the Greater Lansing Sports Authority we would like to welcome you to our community! Whether you're a first-time visitor, or a seasoned guest to the area, we're glad to be your host. You'll soon discover Michigan's Capital City is much more than buildings and byways. Michigan's Capital region offers everything you'll need to have an enjoyable visit whether you'll be with us for the day or are planning an extended stay. We look forward to hosting your event! This page was created to make your visit to the Greater Lansing area more enjoyable. It contains a wealth of information about our community and is intended for the use of coaches, players, spouses and fans. Hopefully this site will answer some of the questions about non-competition issues and allow you to focus more on the event and having fun! Please bookmark this page for all the details you'll need about our community!
Best of luck in your event and have a great time while you're here!
IIHF Pre-Camp Ticket Information

| Type of Ticket | Summit Sports and Ice Complex Pricing | Suburban Ice East Lansing Pricing |
| --- | --- | --- |
| General Admission - Practice | TBA | TBA |
| General Admission -  Exhibition Game | TBA | TBA |
| Kids (5 and under) | TBA | TBA |
| Seniors (65+) | TBA | TBA |
Tickets will be available for exhibition games and practices during this two-week long pre-camp. The pre-camp leads right up to the start of the World Championships in Plymouth that begin on April 16th.
---
---
**Pre-Camp Schedule -- TBA**
---


---
Greater Lansing On The Go!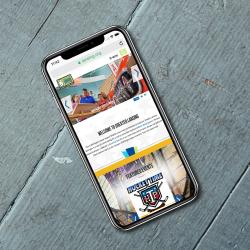 Now more than ever you can keep informed on all there is to see and do in Greater Lansing without slowing down! Our mobile-friendly website contains information on everything you need for a day, week, or stay in touch all season long on events for the whole family in Greater Lansing! To see a digital version of the visitor guide and download a printable PDF version please click here.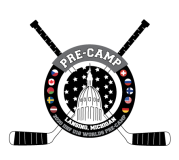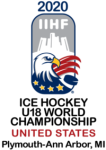 Participating Teams:
(In alphabetical order)
Belarus
Canada
Czech Republic
Finland
Germany
Latvia
Russia
Sweden
Switzerland
United States
IIHF Championship Tournament Homepage (LINK):
---
Greater Lansing Map Explorer (LINK):
---
Greater Lansing Dining Coupons (PDF):