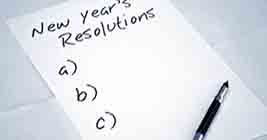 Well, its the first of the year, and that has most people thinking about New Years resolutions, and perhaps we should start with adding more Mid-Michigan activities to our to-do lists! Everyone has a few things that they need to be doing better. Are you working too much, or not hard enough? Is it time to get organized? Do you need to reach out to friends and family more? And of course, the biggie, the resolution to end all resolutions lose weight! We have all tried and failed these many times over the years, but that doesnt mean we stop trying. So, whats it going to be this year? Well, no matter what you choose, I have a few ideas for places to see your resolutions through successfully right here in Greater Lansing. Check these out for yourself this year. Get out, get better, and be a better you in 2016.
Mid-Michigan Activities To Try in 2016
Greater Lansing Parks and Gardens: Get out and get exercise or even just gain fresh perspective at these tranquil spots that go from peaceful and pretty to active and sporty. Be sure and jump on the Lansing River Trail! Either alone or with a friend, on foot or on a bike this is an awesome place to get fit!
Area Museums and Attractions: How about get smarter and more interesting this year? As much as your wife likes hearing about how they messed up your lunch order earlier today or how much it hurt when you got lemon juice on your hangnail its time to step up your game and learn some new things so that you become more interesting to both those around you and yourself. The Michigan Historical Museum and the State Capitol Building (Now open on Saturdays) are great places to start.
Greater Lansing Health & Wellness Options: Getting closer to the perfect you is hard work, and if youre doing a bunch of dieting to lose weight, you should really also have a component of exercise activities. What am I getting at? How about a wellness and spa component to your 2016? Sore from lifting weights? How about a massage? Changed the way youve eaten but not exercising? Check this list of local places to get you sweating. Check out these local wellness options and in no time youll be smiling back at yourself in the mirror.
So thats it folks, here are some ways to get cooking on your resolutions with the help of Mid-Michigan activities. The hard work is up to you. Change is never easy, and hey, if you dont end up losing 100 pounds and saving up for your dream car with all the money you saved not eating fast food, its okay. Theres always next year.