A new era in sports for Michigan's Capital region will kick off April 13th at Cooley Law School Stadium in downtown Lansing with the inaugural match of the Lansing Ignite, Michigan's only professional soccer team.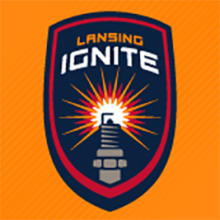 The Lansing Ignite inaugural season will consist of seventeen home games to be played in downtown Lansing between March and September. Single-game tickets will cost between $15 and $22 each. Season tickets are currently available and Lansing Ignite merchandise of all kinds is for sale in the Nuts and Bolts store inside Cooley Law School Stadium. The games themselves are sure to be hot and will consist of matches versus other USL League 1 teams from Tennessee, Wisconsin, Texas, Florida, Virginia, Georgia, Toronoto and more.
The Greater Lansing Sports Authority played an integral part in bringing Lansing Ignite to town by bringing together all the necessary partners and shopping Greater Lansing as a location to key investors. "The inclusion of the Lansing Ignite into the Greater Lansing sports landscape is in many ways a crowning jewel," said Mike Price, Executive Director of the Greater Lansing Sports Authority. "Our region offers great Big Ten sports with MSU, classic minor league baseball with the Lugnuts and now the state's only pro soccer team with the Lansing Ignite. Pro soccer in the area will draw new fans of all kinds to first enjoy a soccer match in downtown Lansing and then enjoy the areas other great offerings like dining, entertainment and much more. It's a real win-win."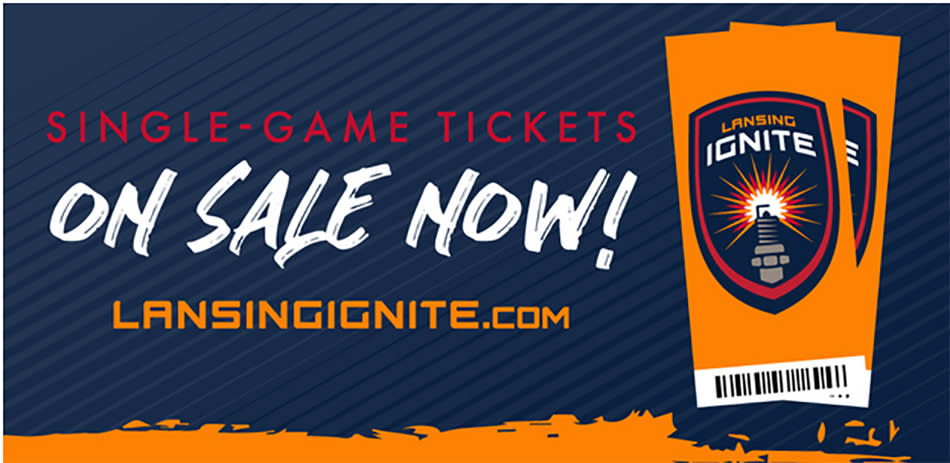 Below, you can find descriptions for each of the different fun and creative celebrations, promotions and giveaways for the 2019 season.
Saturday, April 13 | Inaugural Match
Kick off the first season for Lansing Ignite FC with the historic inaugural match hosted at Cooley Law School Stadium. The community is invited for a pre-match celebration, and ticket holders will receive a commemorative ticket to remember the momentous occasion.

Tuesday, April 16 | Capitol Cup Scarf Giveaway presented by Sparrow
Lansing will march to the capitol for the first Capitol Cup match featuring Lansing Ignite FC and Michigan State University's Men's Soccer Team. The first 1,000 attendees will receive a Capital Cup Scarf presented by Sparrow. The winning team will go home with the trophy for this newly annual match.

Friday, April 26 | Bacon & Bourbon Bash
Michigan bacon and bourbon are coming together for a flavorful pairing of locally sourced bourbon and bacon-infused dishes. The concourse of Cooley Law School Stadium will be lined with finger-licking pairings starting one hour before the match. $20 gets you access to the bash, where attendees will receive four bacon-infused dishes and four bourbon pairings, with additional add-on tickets available for $5.
Click here for more summer promotions with Lansing Ignite.
Get out and be a part of the next chapter in Greater Lansing sports! Let's Roll Lansing Ignite!