The Greater Lansing Convention and Visitors Bureau (GLCVB) is proud to acknowledge local individuals who assist the GLCVB in securing meetings, conventions or other events for the Greater Lansing region. The name and theme of the special program is: Greater Lansing Community Champions; Hometown Meetings Make Good Cents!
The Community Champion program is intended to appeal to the civic pride of local residents by providing well-deserved recognition to the individual and their organization as well as educating area residents on the positive economic impact to the local area.
"Our hope for this program is that it will shed light onto the significant efforts being made by community stakeholders to keep their hometown of Greater Lansing in the forefront as host-city for key meetings and events throughout the year," said Jack Schripsema, President and CEO of the GLCVB. "When events are held in Greater Lansing the local economy gets a big boost. That impact generates $602 million in spending and supports over 11,000 local jobs. This program is a small way of saying thank you to those who champion our many local resources."
Community Champions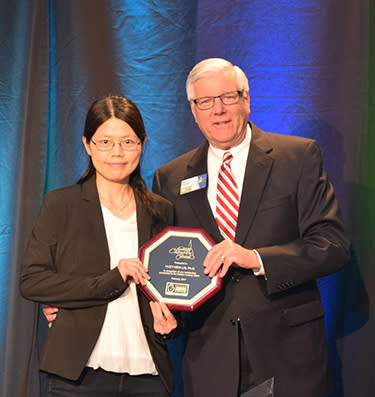 Huey-Wen Lin, Ph.D., Alexei Bazavov, Ph.D., Andrea Shindler, Ph.D.
International Symposium on Lattice Field Theory
The 36th Annual International Symposium on Lattice Field Theory will be held at the Kellogg Center in July, 2018 and will bring over 500 people from around the globe to our community.  The Annual Lattice Conference is the premier conference for lattice gauge theory. The latest developments and results in lattice gauge theory are reported in this conference, and attendees get to know the state-of-the-art of lattice calculations around the world. In case you are not a physics expert, a lattice model is a physical model that is defined on a lattice, as opposed to the continuum of space or spacetime. Thanks to the members of MSU's Department of Physics and Astronomy Huey-Wen Lin, Alexei Bazavov and Andrea Shindler for hosting this prestigious event in our region.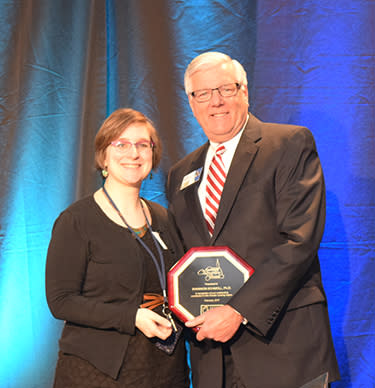 Shannon Schmoll, Ph.D.
Great Lakes Planetarium Association
The very first meeting of the Great Lakes Planetarium Association took place in East Lansing in 1964 and we're honored they have selected East Lansing for their conference in October, 2018.  The Great Lakes Planetarium Association is a professional organization dedicated to supporting astronomy or space science education through planetaria, and offers membership to all individuals in any way connected with the operation of planetariums regardless of geographic location.   GLPA members come from over 30 states, and at least 4 countries.  Dr. Shannon Schmoll, the Director of MSU's Abrams Planetarium, will host 200 of her colleagues at the Henry Center and within the MSU's newly enhanced planetarium.  

Jim Tiedje, Ph.D.
International Symposium on the Environmental Dimension of Antibiotic Resistance
The threat of antibiotic resistant pathogens has long been recognized by scientists but only recently has the threat of multidrug resistant strains become broadly recognized to motivate action by leaders in governments as well as by the public.  The Environmental Dimension of Antibiotic Resistance (EDAR) Symposium has been held on three previous occasions in Canada, China and Germany, bringing international researchers together to collaborate and share findings.  In August, 2017, East Lansing and MSU's Department of Microbiology and Molecular Genetics will welcome 250 global researchers to discuss the most recent research and the implications for human health.  Thank you to Dr. Jim Tiedje, the Director of MSU's Center for Microbial Ecology for hosting and chairing EDAR4 here this summer.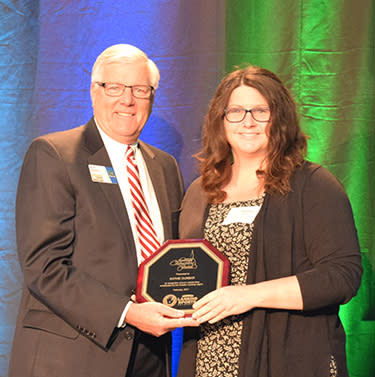 Kathie Dunbar
Hawk Island Triathlon
Kathie Dunbar is the originator and lead organizer of the Hawk-I-Triathlon. In 2016 the event celebrated its 10th anniversary. This unique sprint triathlon was the first of its kind in Michigan and was the first race of any kind in Michigan to be certified "Green". Over the past 10 years, the event has seen more than 5,500 athletes participate. Athletes have traveled from across the country and internationally to compete. Kathie, through her efforts, has generated incredible exposure and awareness for the community and generated significant economic impact in the region.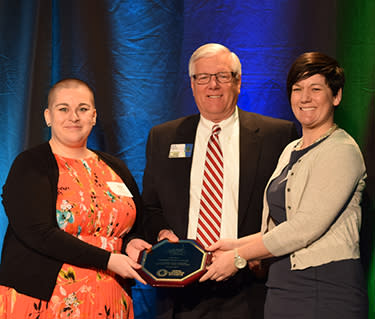 Lansing Derby Vixens
Lansing is home to a diverse array of sporting events. But were you aware that Lansing was the center of the roller derby world in August of 2016? That's when the Lansing Derby Vixens served as host for the Women's Flat Track Derby Association D2 International Playoffs. This event brought 10 teams and hundreds of athletes from across the globe to the Summit Sports and Ice Complex. Teams from as far away as Norway spent as much as a week in the region. These teams not only left with an affinity for the Lansing region, but also left behind significant dollars that impacted our local economy.