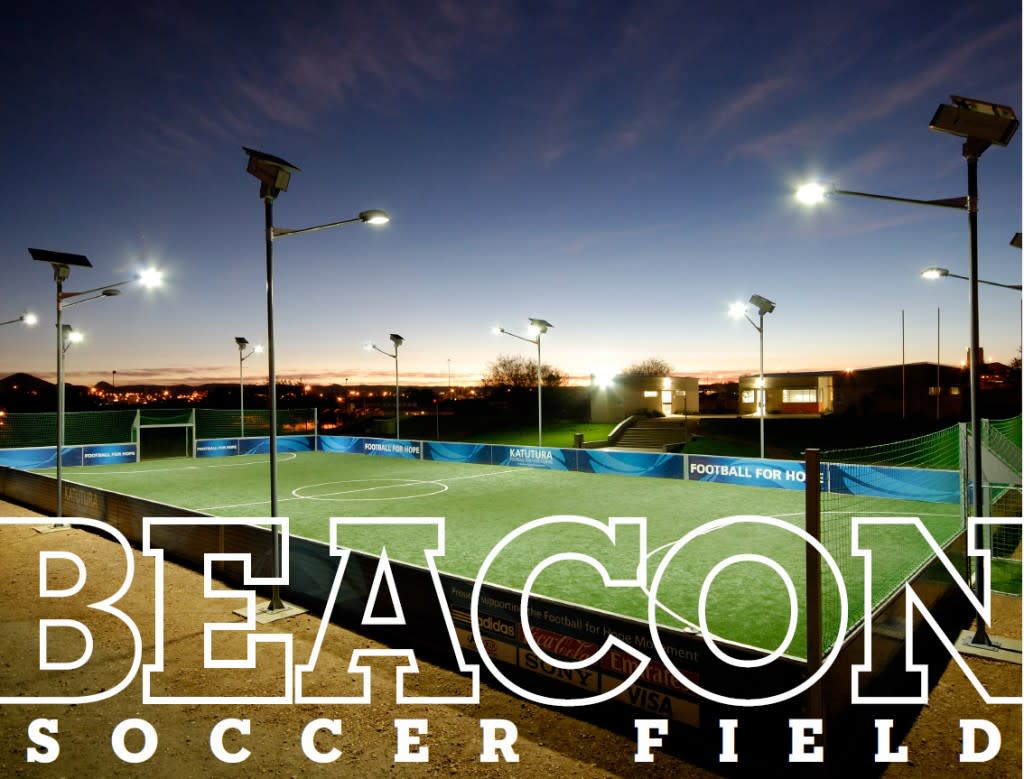 Soccer has been called the world's game. I tend to believe that is true. Does that mean then, that soccer could bring the world together? What about a community? Community organizers and soccer people in Greater Lansing are certainly hoping that's the case.
In total, there were 92,022 kids in Michigan and 3,055,148 in the U.S. last year who paid to play in the US Youth Soccer system. In the Lansing area alone, about 5,000 kids are involved in youth soccer. Nearly all of those opportunities -- whether community leagues, high school or club teams -- involve a fee, sometimes ranging between $100 and $5,000 per year. Needless to say, this leaves a lot of Michigan kids on the outside looking in.
However, due to the efforts of a few dedicated local entities, very soon, located within the shadow of the Capitol, Beacon Field will provide Lansing's youth an unprecedented quality soccer experience -- for free! Beacon Field will be safe, inviting and almost year-round soccer in the heart of downtown Lansing. It embodies the inclusive nature of the game of soccer at its most grassroots level.
The $200,000 Beacon Field project is planned for the southeast corner of Ferris Park in downtown Lansing, which is located on the corner of Walnut Street and Shiawassee. Plans call for a 60 by 120 feet synthetic turf field enclosed by kick-board and solar lighting to allow for extended play into the evenings. The field will be free to use and open to the public. A date for construction has not yet been set, as funding for the park will come largely in the form of CrowdFund donations. The anticipated opening date is Spring 2016.
With a unique global appeal, soccer can serve as a uniting force to connect communities. Urban mini soccer fields were originally designed and implemented by FIFA in response to the 2010 FIFA World Cup in South Africa. The fields were meant to be a gathering place for youth and they were combined with community centers that could serve as educational hubs. Urban mini soccer fields can serve as a gathering place for urban neighborhoods a place where youth from all backgrounds can play the worlds game together. Beacon Field in Lansing will be built on this model.
The prototype field will ideally become a statewide and national model, that can connect the rising sport of soccer with the many families that wish to join the sport, but currently cannot afford the sport or do not have access. The field will provide a stimulating environment for young people and community members to connect and share cultural experiences.
Our hope is that Beacon Field, the first urban mini soccer field in the state, can then be used as a model for replication in other communities around the US.
"Soccer is one of the most popular youth sport in the U.S., and it's growing rapidly," the Capital Area Soccer League Executive Director said in a press release. "Beacon Field will provide a quality soccer experience turf, lights and all to everyone regardless of their connection to an organized team or league. It's a neighborhood field at the most grassroots level."