I don't think anyone would try to dispute the claim that its been aHOT summer here in Greater Lansing. Blacktop has been scorching to bare feet, grass has been crunchy and lawn mowers across the region have sat quietly in sheds. While the temps have been high there is also another aspect of this summer that has been simply smokin', and that's the performance of our very own hometown minor league baseball team the Lansing Lugnuts. Yep, the Lugnuts are once again playoff-bound and it has been another awesome season for America's pastime at Cooley Law School Stadium. Now while the baseball product has been good all year its widely known you don't even have to be a fan of baseball to have a super fun time at a Lugnuts game. Heck no. The marketing guys with the Lugnuts have so many cool themed events and promotions this baseball game feels more like a party with a little pitch and catch going on in the background. I mean it. From Eat-A-Palooza to Ladies Night to 80's Night to Superhero night they have thought of it all, and the result is big fun for all in attendance, no matter your age or love for sports.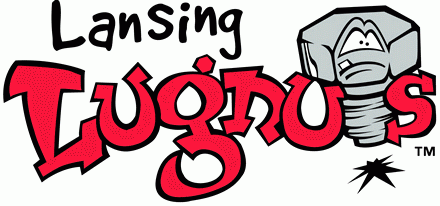 The Lugnuts return home for Thirsty Thursday as they take on the Fort Wayne Tin Caps on August 16th at 7:05 p.m. and the themes and fun giveaways and high energy excitement continue on through the weekend for an important home-stand on the stretch run to the playoffs. It's been an awesome summer. Yes, hotter than heck, but full of fun if you did things right.Maybe you're tired of the heat, and I get that butbefore you throw in the towel, go inside and crank the AC until October, remember summer comes but once a year, so make the best of these great sunny August days. Before you know it you'll be shopping for Christmas and shoveling snow! There is still a lot of Lugnuts baseball left this year, so get out and enjoy it. I know for a fact I have the calendar date circled for Thursday September 6th, which is not only a Labatt Blue Thirsty Thursday, but the Verve Pipe will be playing live after the game. How fun is that?! If you're like me your summer was packed with sunshine, Common Ground, the Folk Fest and all the other great seasonal events but here's your invitation to squeeze in a bit more summer. Catch a game and GO NUTS one more time at least before Lugnuts Baseball is going, going - gone for the year.
Need all the info on the Lugnuts? Click here. While you're there be sure to check out the store. The Lugnuts merchandise is super cool!