Finding a place to play in the Greater Lansing area is a breeze, regardless of where your competitive spirit lands and no matter what playing surface you demand.
Archery? Yes
Basketball or badminton? We've got that.
Cheerleading and Cup-Stacking? No problem.
Dance? You bet.
From field hockey through wrestling the Greater Lansing Sports Authority can help you locate, prepare and set up for a tournament of any kind and size. Check out this venue finder and this online booklet to educate and guide you to resources in mid-Michigan.
The region's robust offering of sports venues has led to the area hosting dozens of regional and national sports events. Click here to hear from our clients!
Thousands of athletes and hundreds of club and travel teams visit Greater Lansing every year based on the resources and hospitality available in the region. Flexible professionally operated multi-purpose venues allow organizers – and the free services from their GLSA partners – to customize competitions to exact specifications.
Take a quick look at seven of the 28 athletic facilities and venues in and around Greater Lansing:
Lansing Center
In the heart of Lansing's downtown, the Lansing Center offers seating for thousands of fans, relatives and athletes competing on multiple courts for basketball or volleyball and can accommodate mats for gymnastics, cheerleading, dance, wrestling and martial arts. The prime location is close to dozens of restaurants and unique shops and the adjacent hotel can be accessed via a covered pedway.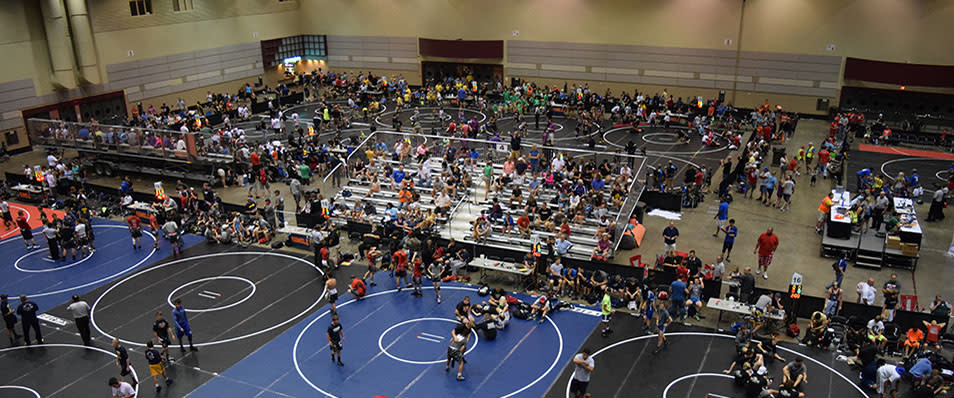 Aim High Sports
Conveniently located just off I-96, the Aim High Sports Facility and the next-door Summit Sports Complex are desirable, large multi-use centers for indoor sports. Aim High can accommodate five regulation basketball courts and six full-size volleyball courts. Dance and cheer teams have challenged each other here and then walked to two nearby hotels to hang out before squaring off again the next day.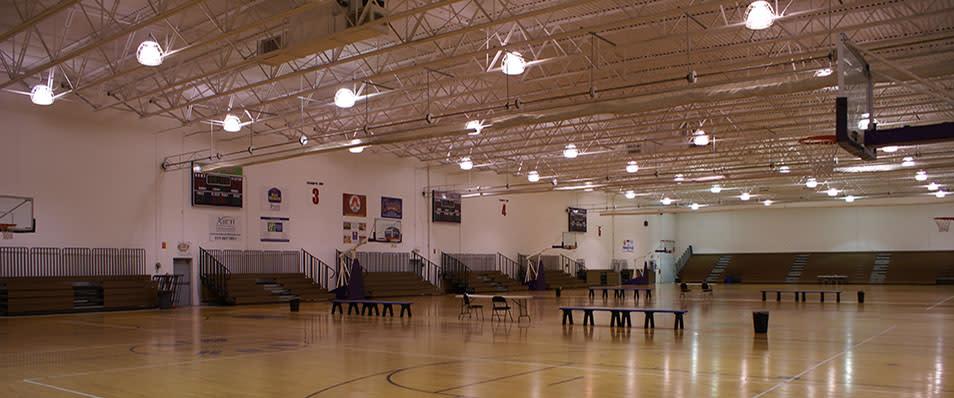 Summit Sports and Ice Complex
The Summit facility is synonymous with hockey from the youth to national level. It is a state-of-the-art complex with both NHL and Olympic-sized rinks. It doesn't stop there because the Summit has 54,000-square-feet of turf fields for field hockey, lacrosse, and soccer (yes, you can play in Michigan in the winter). Gymnastics, fencing and volleyball have found a home here as well. Top events held at the Summit Sports and Ice Complex include the 2017 USA Gymnastics Women's Level 9 Eastern Championships and the U.S. Hockey Nationals for Girls Tier II, Boys Tier II 14U, Boys Tier II 18U.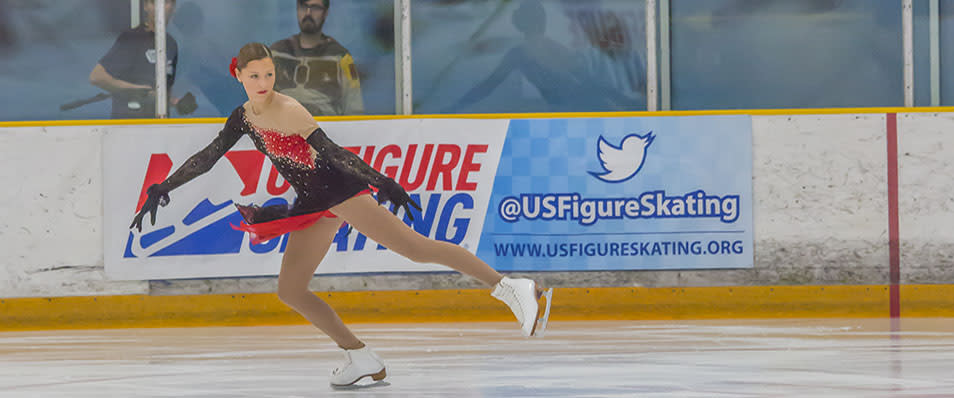 Suburban Ice East Lansing
Suburban Ice-East Lansing is the coolest spot in town. Offering programs for everybody, Learn to Skate, FUNdamentals of Hockey, figure skating, public skating and many different adult leagues. Located behind the Michigan Athletic Club, just off Hagadorn Road in East Lansing this modern facility offers two full sheets of ice, concessions, skate rental, meeting space and more. Just a half mile from Grand River Avenue, the facility is also close to restaurants, shopping and lodging. Rink one accommodates up to 1,200 spectators. Rink two accommodates up to 600. The facility provides ample on-site parking, with room for over 500 vehicles. Top events held at Suburban Ice include the 2017 USA Gymnastics Women's Level 9 Eastern Championships, U.S. Hockey Nationals for Girls Tier II, Boys Tier II 14U, Boys Tier II 18U and the 2016 U.S. Figure Skating Eastern Great Lakes Regionals.

Demmer Shooting Sports Educational and Training Center

A premiere archery and shooting facility, the Demmer Center is one of the largest of its kind in the country at 24,000-square-feet. Housing one indoor archery range and two indoor gun ranges, the structure is built for leagues, tournaments and training events. There are three outdoor archery ranges that have staged national tournaments.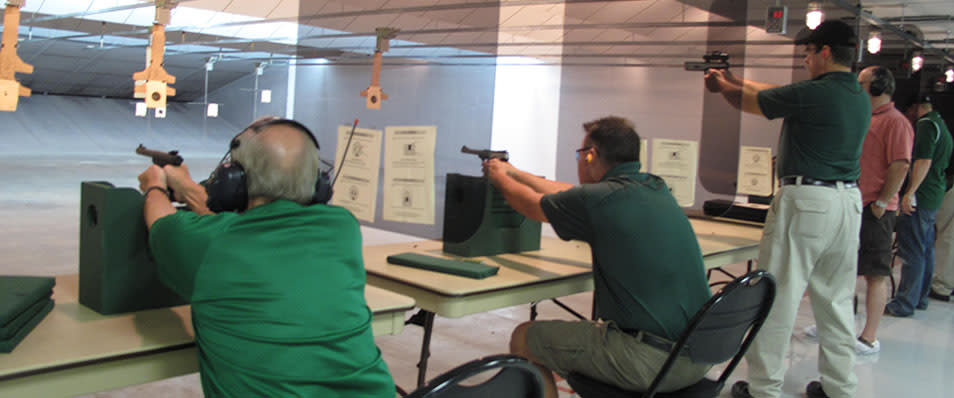 East Lansing Softball Complex
Year-in, year-out satisfaction regularly brings the Senior Softball's Northern Championships to East Lansing's softball fields. The complex offers four lighted diamonds that can be used for tournaments, including youth, travel and summer league events. There is parking for 500 vehicles and seating for hundreds of fans, not to mention on-site concessions.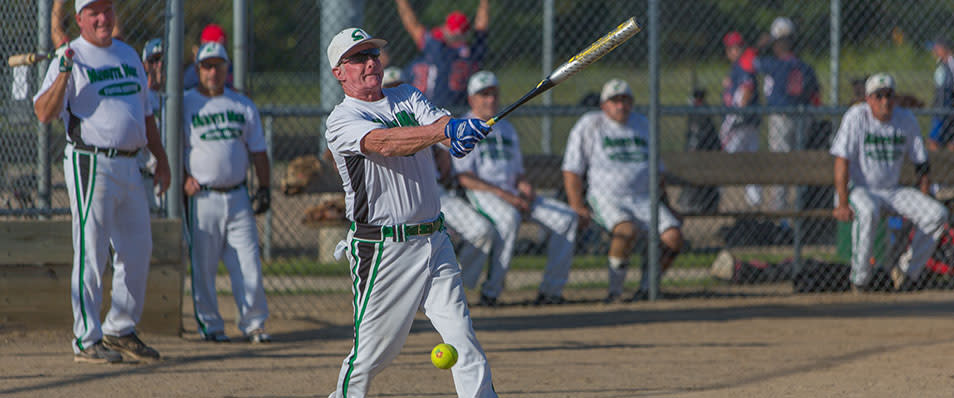 Hope Sports Complex

Name your outdoor sport and Hope can configure its 20-acre flexible field space to fit your athletic tournament. There are seven soccer fields, including one turf surface, that can be scaled to the age and skill level of players. The flexibility of this venue is its real strength, offering multiple field layouts for just about everything played on grass. Top events held at Hope Sports Complex include the 2017 U.S. World Archery Youth Championships Team Trials, the National Outdoor Collegiate Archery Championships and the 14th Annual Great Lakes Lacrosse Invitational.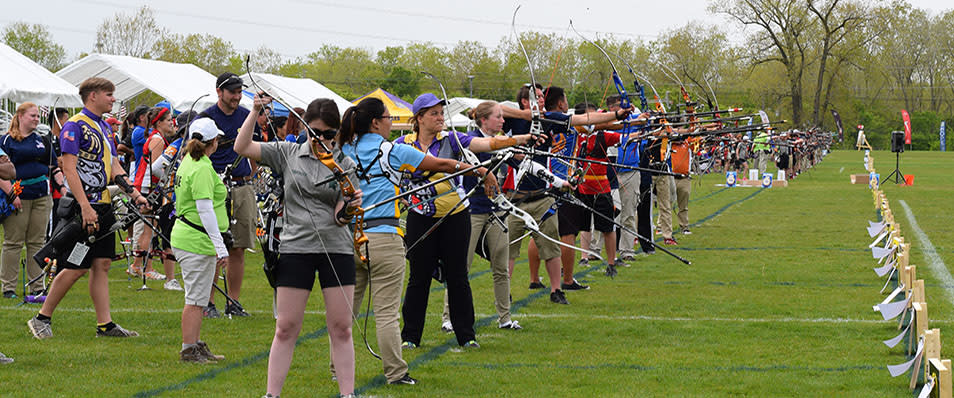 The Ace in the Hole
All of this is available in Greater Lansing, plus the wild card that we haven't mentioned: The service and dedication provided to each group by the Greater Lansing Sports Authority (GLSA). As a full-service sports commission, the GLSA is right there working alongside you for all phases of the event planning process, from pre-promotion, to gameday to all the wrap-up. Our knowledge of the area and of hosting nearly every type of sport imaginable helps clear hassles and red tape so groups can get to the games they love.
Contact the Greater Lansing Sports Authority today to learn more about hosting your next event in Lansing and how you can access free assistance.