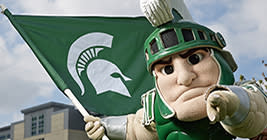 Whether you like it or not, its time to get started with holiday shopping. Now c'mon, no complaining. You dont want to leave it until the last minute like last year, do you? Well do you?? Of course not. Now, let me take some of the sting out of this and give you some ideas to get you started. And hey, these aren't just ideas, they're great ideas. Great local sports team gift ideas that everyone on your list will absolutely love! Yes, this year, give the gift of Greater Lansing sports! What does that mean? Spartan stuff for Dad! Lansing Lugnuts stuff for your buddies! Lansing United stuff for...everyone!
Listen, we're in the glory days of Spartan Football. Mark Dantonio has a ton of momentum going his way and the Spartans are 33-4 over the last three years with big bowl victories each year. Its a time for Spartan pride, when all those who bleed green must gear up and represent. Student Book Store, downtown East Lansing or any of the area malls will have all of the great Spartan gear for the fan on your list. Get yourself a little something too, huh?!
The Lansing Lugnuts are just pure summer fun and a gift of Lugnuts gear, or even tickets for next season, is an awesome way to bring a little summer to the winter chill. Picture yourself hitting a Luggies game in your new t-shirt and then heading over to the Lansing Brewing Company for a few drinks after. Sounds pretty nice eh? Yeah, I thought so. The Nuts and Bolts store opens up in the Meridian Mall soon, so get over there!
Don't forget Lansing United! The area pro soccer team is up-and-coming and you can make someones day by getting them Lansing United gear for Christmas. They call themselves the Sons of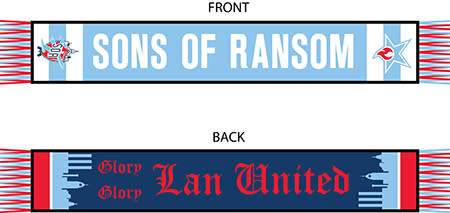 Ransom, after our beloved Ransom Eli Olds. Its a cool thing, and with the popularity of soccer among kids and adults, this local connection will make you a star when you give this gear as a gift.
Think local this year for holiday gifts. And not just local, but local sports. Hey, when the home teams are this great, it makes gift giving a breeze!