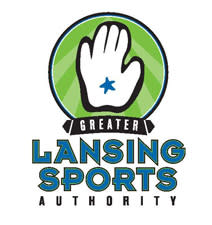 When you hold a sports event in Greater Lansing, you get a whole lot more than baseball diamonds and hotel rooms. You get a serious shot in the arm to your planning department by adding the staff of the Greater Lansing Sports Authority to your team. They work on the local side to clear red tape, provide dining and entertainment suggestions and discounts and help with planning logistics of every kind. From gift bags to participants, area coupons, area info booths at the tournament site, graphic design help - you name it. The GLSA knows how big your event is and they want you to leave our town feeling like you not just had a great event, you made a planning partner with the GLSA that will have you coming back to Michigan's Capital City again and again.
What have visiting groups had to say about the GLSA in the past? Read for yourself!
"I'm very pleased with the venues and lodging in the Greater Lansing area, but what really makes a tournament in this community shine is the work done by the Greater Lansing Sports Authority. The help they provided up front, during the event and afterward was truly invaluable." -Debbie Cochran United States Bowling Congress Lansing Chapter
"Working with the GLSA has made the sports event experience in this community simply wonderful. They go above and beyond to help plan, clear any red tape and just make things smooth with everything from lodging to the meeting and sports facilities we need. Greater Lansing makes a lot of sense for our organization- the GLSA is icing on the cake." -Ed Dutcher Basketball Coaches Association of Michigan
The GLSA knows Greater Lansing inside and out and is ready to assist with your group. Contact us today!