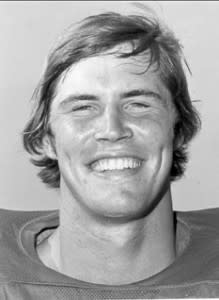 This year, during the 19th Annual Be A Tourist in Your Own Town, (June 1st from 10 a.m. to 5 p.m.) I encourage you to bring your group down to check out the Greater Lansing Sports Hall of Fame, now located in the corridors of the Lansing Center, downtown Lansing.
If you have any connection to this area at all, and to local athletics, you'll really find it interesting. I know I did. From all kinds of different sports to sports writing, to coaches and sports casting we have really an amazing wealth of sports legends that have come out of the Greater Lansing area. In fact, name me one other place our size in the country that has produced as many talented athletes as we have right here in the Mid-Michigan area. People like Magic Johnson, John Smoltz, Charlie Gehringer, Sam and Jay Vincent, Dave Porter, Judi Brown, Dean Look, Brad Van Pelt, Muhsin Muhammad, Todd Martin, Carol Hutchins, Kevin Jackson, Kip, Kelly and Kevin Miller, just to name a few. Yes, I'm not kidding, there are a ton more.
Founded by the Sports and Recreation Committee of the Lansing Bicentennial Commission and inaugurated July 4, 1976, the Greater Lansing Area Sports Hall of Fame was established to honor our nation's first 200 years through the celebration of Mid-Michigan's athletic legacy.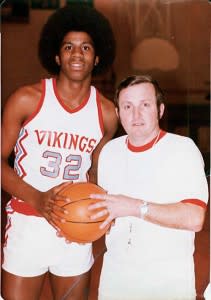 Through the vision of the Lansing Bicentennial Commission and three long-time residents - Clayton Kowalk of the Lansing School District, Walt Lingo of Lansing Community College and Burt Smith of Michigan State University - the Greater Lansing Area Sports Hall of Fame stands as a symbol of achievement, commemorating the collective dedication and spirit of our athletic community. For years it was a bit too far off the beaten path for your average passer-by in the Gannon Vocational Technical Center at Lansing Community College. Well now the Hall of Fame has moved front and center to the Lansing Center and this year is a cool new addition to Be A Tourist In Your Own Town.
Since this event is about community pride, these stand-out local athletes are a perfect fit. So come see these legends, located along the River side of the Lansing Center, right where it belongs. Come take a walk through Greater Lansing sports history. It's an exciting walk indeed. In fact, you'll be so inspired by the history of local athleticism, you might just start to take off in a dead sprint, dunk on somebody and declare for the NFL draft.