Lansing United Soccer vs. Northwood University
April 24, 2015 Venue: East Lansing Soccer Complex Address: 3636 Coleman Road, East Lansing, MI 48823 Times: 8 p.m. Admission: $5 Adult $2 Child Visit Website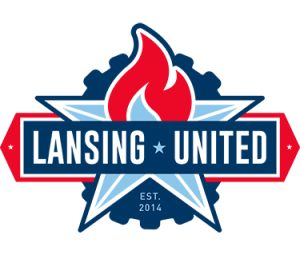 Yes, my friends, professional-level soccer exists in the Lansing area and its going strong! Are you game to be a part of the action as a growing fan of Lansing United?!
Coming off an impressive inaugural season in which United won the NPSLs Great Lakes Western Division Title and Midwest Region Championship in its inaugural season, Lansing United are looking forward to the 2015 NPSL season. Head coach and general manager Eric Rudland returns to the club for another season, and many players from last years team have expressed an interest in returning. We are also pleased to announce that the East Lansing Soccer Complex will once again be our home for the 2015 season. Games will be played from May through mid-July on Friday and Saturday nights under the lights and Sunday afternoons.
Whether its one game or the whole season, come check out this cool soccer product in the area. You may inspire your young soccer fan to do more, or reinvigorate your interest to perhaps get into an adult league. Ultimately, the Lansing United team is driven by one mission: to grow the game of soccer in the mid-Michigan area. It is their hope to provide an inexpensive form of entertainment for sports fans to enjoy each summer. Players, coaches and ownership are all excited to begin this journey and want to thank all who have supported Lansing United! Let's do some soccer!