Greater Lansing has a lot of sports venues and many of them are top-shelf and versatile sites for athletic tournaments and events, but I'd be remiss to not call out a gem among them; the Hope Sports Complex, located at 5801 Aurelius Road in Lansing.
Since the formation of a public/private partnership between the City of Lansing and Mid-Michigan Sports Turf LLC Hope Sports Complex has added amenities and programming that have simply taken this site from good - to Great.
The site offers numerous pristine Grass Sports Fields - which can be lined in a variety of configurations for multiple sports - currently four 11v11 fields, three 8v8 fields and two 6v6 fields. Hope also houses the areas only public championship Artificial Turf Field (410ftx275ft total playing surface) available for rent - permanently lined for Soccer, Lacrosse, Youth Baseball and Softball - and lit for night play to boot! As the home of Chill Soccer, the areas premier youth soccer club team and the Capital City Stealth semi-pro football Hope Sports Complex has engrained itself as an asset for both the community and for visiting tournament teams alike. Yes for everything from leagues (kids and adult) to tournaments to even weeknight drop-in mens soccer the site is a community asset. The venue offers not only top notch surfaces, it is incredibly multi-faceted. We're talking about best in class turf for soccer, lacrosse, ultimate Frisbee, baseball and softball - right there at the same site, with tons of parking as well.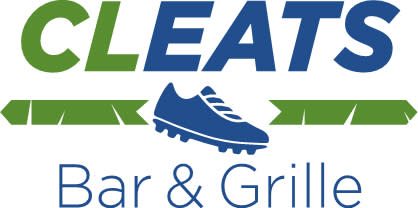 As if all that wasn't enough Hope Sports Complex now offers CLEATS BAR and GRILLE which goes a step or two beyond simply full-service concessions. Honestly, name me another amateur athletic facility with an Executive chef... Save the popcorn and a candy bar for some other time. When you're at Hope, indulge in gourmet cheeseburger, wings, brats, pulled pork, French toast sticks, onion rings, French fries, caramel corn and literally a bunch more. Cleats also offers grub for the athlete, like sports drinks, energy bars, protein powders, bananas and all that stuff. Very convenient for parents looking to keep their young soccer players fueled up. By now you're getting me. This place is a gem for the region - a prized venue with a truly bright future.
Whether you're a fan, dedicated sports parent or an athlete yourself, get to Hope Sports complex. Heck, even if you're just hungry for a great meal, it wont take long for you to join the growing group of raving fans.