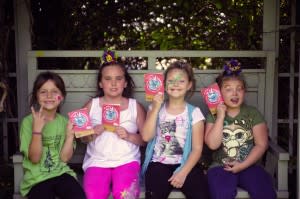 All kinds of people take to the streets of the Capital City to enjoy Be A Tourist In Your Own Town. And why not? With so many different cool events going on, there is literally something for every taste. Since the folks that tend to read this blog are sports-minded, let me give you the list of cool indoor sports options that you can do for just the cost of your $1 Greater Lansing passport.
Alive: Your Community Well-Being Place - Experience an indoor treehouse, crafts, basketball, Zumba, rock wall climbing, a cooking demo, volleyball and more!
City Limits Bowling Center - This deal goes for the site in Mason or East Lansing! Show your passport for one free game of bowling per person. Additional games only $2 per person. Shoes just two bucks also.
EDRU Skate - Roll into Fun! Passport gets you all the free roller skating you can handle. Skate rental costs a little. Free mini lessons at 2 pm and 4 pm.
Greater Lansing Area Sports Hall of Fame - Visit the Greater Lansing Area Sports Hall of Fame commemorating the dedication and spirit of our athletic community. Located in the main lobby of the Lansing Center.
Demmer Shooting Sports and Educational Center - Tour the 24,000 square foot training and education site for MSU shooting sports. Advance reservation for firearms and or archery shooting is required and there is a small fee to shoot.
MSU Surplus Store - Wonder where all the things go that MSU cant use anymore? Try the MSU surplus store! And this is cool stuff! Everything from furniture to last years football uniforms. Yup! It rocks.
Modern Skate & Surf - Come design your own skateboard graphic! Or buy a real deck to paint on for just $20, then make it complete for $50. Free custom key chains made from recycled skateboards.
Zap Zone - Lansing's premier family fun center. Show your passport for 10 free arcade tokens and buy-one-get-one-free Laser Tag or Glo Golf.