Saddle up and head 'em out to The MSU Pavilion this weekend for the 46th Annual Spartan Stampede! It's cold outside but you'll swear you're deep in the heart of Texas when they close the MSU Pavilion doors and you watch the thrills and spills of a real live rodeo.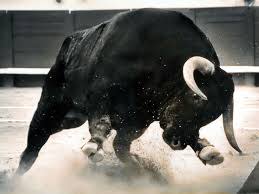 Spartan Stampede 2015: February 20-22 2015
Friday February 20, 2015 8:00 p.m.
Saturday February 21, 2015 2:00 p.m.
Saturday February 21, 2015 8:00 p.m.
Sunday February 22, 2015 2:00 p.m.
The MSU Rodeo Club is proud to present the 46th annual Spartan Stampede Rodeo at the MSU Pavilion for Livestock Teaching and Research. This rodeo will showcase premier athletes from the ranks of the International Professional Rodeo Association (IPRA).
The MSU Rodeo Club originated in 1969. In addition to organizing the Spartan Stampede, the club sends a team to compete in various rodeos throughout the Ozark Region. The proceeds of the rodeo will be used by the MSU Rodeo Club to cover travel costs from MSU intercollegiate rodeo competitors. It will also help provide scholarship funds for current and prospective MSU students. For more information on the rodeo, visit the MSU Rodeo Club's Web site.
Seating is General Admission; Ringside seating is $20, Upper seating is $12 in advance. Beginning Friday Feb 20 all Upper Seating will be $15.
For driving directons and parking information please visit the MSU Pavilion website.