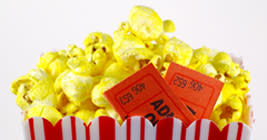 Well Christmas has come and gone and the big rush of shopping lists and places to be and Grandma's fudge and decorating the house and naughty and nice - it's all done for the year. So now is the time for the collective exhale until we get crazy for jingle bells once again for a big Christmas 2015. Hard to imagine right now. A little scary in fact. So sure there is a bit of a holiday hangover feeling when you know the gifts and cookies and the whole, "Here Comes Santa Claus" mood is over but it can also be a relaxing time. Free of deadlines, expectations and ticking away shopping days.
If you're fortunate enough to be still off work for the holidays, or even just have a day or two off between now and New Year's, take advantage of the opportunity to do something that is very non-frantic. You know what I mean. After getting the house decorated and cleaned and then all the shopping and then cooking and wrapping and hiding gifts all over your house and do something that is just plain pleasurable and easy. Go see a movie! After all the business and planning there is something awesome about some pure and easy gratification - something a good movie and a bucket of warm popcorn can always provide.
Lucky for you if you're in the Greater Lansing area you have some awesome movie theaters from which to choose for your kick back and relax cinema experience.
NCG Eastwood Cinema in the Eastwood Towne Center is an awesome place to catch a flick and they have those cool new extreme seats you may want to check out, and 3D and all that good stuff too.
Celebration Cinema on Lansing's South Side is also great and they offer the unmatched IMAX experience, which you simply have to experience to understand.
Also an awesome place to catch a flick is Studio C! in Okemos, in the out lot of the Meridian Mall. This facility not only offers a comfy movie experience but also full blown restaurant and bar amenities. Want more than popcorn and M&M's at your movie? You got it. How about a cold beer and some gourmet sliders? Or a glass of wine and a wrap sandwich? You've got it! And brought to you at your seat by a waiter? Oh, c'mon? Really? Yup. Its very cool.
This is a good time of year to catch a movie because its cold out, we all need to de-stress from Christmas and, in Greater Lansing anyway, these cinema venues make the experience a tremendous occasion to start off your new year.