2015 Capital City Lacrosse Shootout October 10, 2015 recurring daily through October 11, 2015 Venue: Waverly High School Address: 515 Snow Rd., Lansing, MI 48917 Times: All Day Event
Lacrosse is kind of a mystery to me. While its not part of the spectator sports scene at all, its majorly on the rise in the world of youth sports. Taking over football in some cases, long thought of as Americas favorite spectator sport. So I guess while people dont seem to be catching on to watching it, people sure do seem to love playing it! Again, like I said, a bit of a mystery. I guess I haven't made my mind up yet about what I think about the sport but there is an awesome opportunity to see the game for yourself with some solid tournament play going on this weekend at the Capital City Lacrosse Shootout October 10th and 11th at Waverly High School.
Here is what I was able to learn: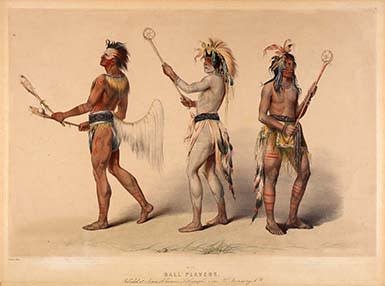 Lacrosse is a contact team sport played between two teams using a small rubber ball (62.8-64.77 mm, 140-147 g) and a long-handled stick called a crosse or lacrosse stick. It is often considered as a rough sport, although injuries are less frequent than in American football and other contact sports. The head of the lacrosse stick is strung with loose mesh designed to catch and hold the lacrosse ball. Offensively, the objective of the game is to score by shooting the ball into an opponent's goal, using the lacrosse stick to catch, cradle, and pass the ball to do so. Defensively, the objective is to keep the opposing team from scoring and to gain the ball through the use of stick checking and body contact or positioning. The sport has four major types: men's field lacrosse, women's lacrosse, box lacrosse and intercrosse. The sport consists of four positions: midfield, attack, defense, and goalie. In field lacrosse, attackmen are solely offensive players (except on the "ride", when the opposition tries to bring the ball upfield and attackmen must stop them), defensemen or defenders are solely defensive players (except when bringing up the ball, which is called a "clear"), the goalie is the last line of defense, directly defending the goal, and midfielders or "middies" can go anywhere on the field and play offense and defense, although in higher levels of lacrosse there are specialized offensive and defensive middies.
Lacrosse has roots in the cultural tradition of the Native American Iroquois people, inhabiting what is now New York, Pennsylvania, and other parts of the Northeastern US.
It may have been developed as early as 1100 AD among indigenous peoples (Amerindians) on the continent. By the seventeenth century, it was well-established. It was documented by Jesuit missionary priests in the territory of present-day Canada. The game has undergone many modifications since that time.
Are you intrigued by this sport, ancient in design but up-and-coming for participation? Do you want to learn more about it and watch the gameplay for yourself to make your own judgement? The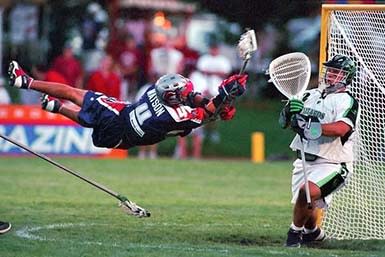 2015 Capital City Lacrosse Shootout is a major Midwestern youth lacrosse tournament held in Greater Lansing at Waverly High School in Delta Township. Get there this weekend and check it out. It's a 900-year-old sport and its not going anywhere. Watch a few games and ask yourself - Do you like lacrosse? I'm guessing you will.