It's easy to see how the economy benefits when a large sports event is held in a community. Athletes, family, friends and spectators converge on the host-city with a long list of consumer needs including lodging, restaurants, shopping, entertainment, fuel and on and on.Because Greater Lansing is home to the Big Ten's Michigan State Spartans, you might be thinking first of a Spartan football or basketball game - and while that's true - there is a lot more to the story. I'm talking about amateur sports tournaments, youth sports events, road races, etc.
Yes, cash registers can be heard going cha-ching all over town when a sports group visits, but local businesses, retailers and merchants aren't the only benefactors. A less obvious yet very deserving entity also benefits greatly from sports events; These are the numerous local clubs that help serve as part of the local organizing committee. Part of the draw for a sports tournament planner to choose a host-city is based on the availability and strength of a local club to help support the event and provide expertise on the specific sport. For example, in Greater Lansing the Lansing Skating Club and the Capital Area Soccer League are two local organizations that have been a huge part of bringing in and supporting events for their respective sports. Working with the GLSA, these clubs become the other part of the local organizing committee and then draw profits when the tournament itself is held.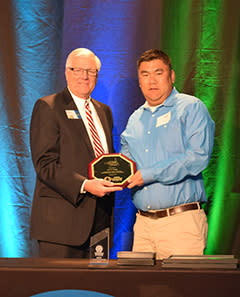 Tournament fees, registration fees and other profits go to these clubs which are then made more financially sound to continue on and provide improved local sports programming for area residents. Specific examples of this solvency are Lansing Skating Club using event support earnings to pay for costly rink ice time and educational and training equipment and programming for members of the club."We don't have to do small fundraisers as we're able to rely on the larger events to fund programming," said Meghan Ziehmer, President of the Lansing Skating Club. "We are able to subsidize exhibition ice, test session ice, bring in higher quality officials for events, nutritionists and technical specialists for seminars. We have been able to purchase equipment such as a heater for the coaches room, parachutes for speed training a new stereo system and more. It also allows us to fund our everyday budget as our main revenue stream is member dues and frankly that does not cover it. Partnering with large events helps us be productive, solvent and more committed to our main goal of providing opportunities for locals to improve their quality of life through ice skating."
Similarly, the Capital Area Soccer League used funds it earned to launch bigger and better soccer programming for area youth and got new uniforms for several of its travel teams. Scott Dane, pictured left, head of the Capital Area Soccer League, is shown here receiving a the Community Champion Award from Greater Lansing Convention & Visitors Bureau President and CEO, Jack Schripsema. Community Champions are recognized for investing in their local community by helping bring sports tournaments and events to town.
In the end, it's a perfect example of one hand washing the other to make a bigger, better, stronger local sports community.