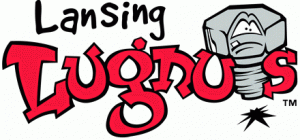 Having the Lansing Lugnuts in downtown Lansing is so much fun in the spring and summer. Quality baseball being played by young men from all over with dreams of the Big Leagues, in our top-notch hometown ballpark is just an awesome way to spend some blissful hours in the sun. Yes, in my opinion the game itself and the laid-back environment is enough - but thats not the way the Lansing Lugnuts do things. Oh no. Just baseball is never enough for these guys.
They give fans a baseball game and an absolute ton more. Just pick your night, because each fun-filled theme they come up with is better than the one before. I mean it. You've got HUMP DAY (let out your inner camel) and enjoy half off drinks from 7 p.m. to 8 p.m. at the park. Of course Labatt Blue Thirsty Thursday, Dollar Deal Day, Kid's Day, Flat Screen Fridays (yes, you can win a flat-screen TV!), Star Wars Day (Grab your Light Saber), Skip Work Day (Need any explanation here? I didn't think so!) - and so many more. Don't believe me? Alright, I'll give you more! How about Bark at the Park where you bring your pooch with you to enjoy the game! Or Jimmy Buffet Tribute Night? Costume up for Super Hero Night, or wear your loose-fitting pants for Eat-A-Palooza!
So you get the point, the Lansing Lugnuts deliver first-rate baseball ad incredibly fun, incredibly creative theme nights that make the whole evening 100% memorable. Get to Cooley Law School Stadium a lot this season and check right here for the theme night. You don't want to come dressed up as Darth Vader on Jimmy Buffet Night - that would just be weird.