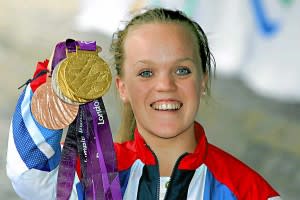 From August 3rd to the 10th, East Lansing, and the campus of Michigan State University, will host the 2013 World Dwarf Games. These games will bring over 400 dwarf athletes as well as friends, family and spectators, to the region for 10 days of Olympic-style competition on the world's biggest stage. Different events will be going on every day with competition at various age groups from children to masters level athletes in their 40's. From table tennis to track and field to wrestling, shot put basketball and more there will be all kinds of sports on display being performed by athletes who have overcome large obstacles and traveled great distances to have the honor to compete in these games. Great competition, model sportsmanship and the true spirit of team play and national pride will all be on display, so you've simply got to come out and check it out for yourself. There are actually still some volunteer opportunities available if you'd like to do more than be a spectator too.
Despite the challenge of any physical limitation, there is the burning, unrelenting passion for competition that lives inside the heart of an athlete, and the desire for a stage upon which to prove the power of the human spirit. These games are such a stage, and the passion that will be on display is at the very heart of athletic competition and the value it brings to all of our lives. It's the human passion to compete, and it will not be contained, restrained or held back. Come support these athletes and see some tremendous competition at the same time.
The full schedule for the week and information about becoming a volunteer are available at the event website.