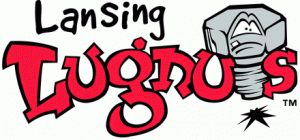 The return of baseball is always a welcome sign of spring and in Greater Lansing that means the Lansing Lugnuts. That's right, with the home opener this Friday April 12th at 7:00 p.m. a season of fun is officially underway and the warm weather months are officially back in mid-Michigan. Lansing has such a gem with this well-run minor league affiliate of the Toronto Blue Jays. If you're a fan of baseball it presents good quality sport at an incredibly fair price. If you just like being out in the sun the Lugnuts marketing team creates an environment of fun including promotional days that anyone can get behind. Thirsty Thursdays, Half-off food Days, All You Can Eat nights, Super Hero Night, Special Kids days, and the list goes on and on. The activity at Cooley Law School Stadium brings life and energy to downtown Lansing and on at least a couple of days every week you have the opportunity to have a great time at the local ballpark. There's not a bad (or expensive for that matter) seat in the place, but if you're looking for a special memory, be sure to spend at least one game in the Lugnuts Clubhouse. This is the Lugnuts suite level bar that for a small up-charge to your regular ticket you can hang out up in the suites. You get a birds eye view of the game, a full bar, a friendly server to bring you grub and a short line for the restroom. How can you beat that? This is something I highly recommend you do at least once. Bring a date here and do the Clubhouse. she'll assume you're a baller. Pun intended.
For so many reasons the return of baseball season is an awesome part of being in downtown Lansing. If you've never been to a Lugnuts game - shame on you - you've got to make at least one this year. If you're like me, and you've been to hundreds over the years, welcome back. Welcome back summer, welcome back Lugnuts - welcome back baseball. Where's my beer and peanuts?
Lugnuts home opener is this Friday, a 2-for1 food day FYI, at 7 p.m. but the full Lansing Lugnuts home schedule is available in the events section here on lansing.org, or on the awesome Lansing Lugnuts website. See you at the park!