Well its Thanksgiving weekend and for most of us that means gorging on great food and then changing into sweatpants and getting under a blanket to watch football. Sounds really nice, but for those of you that refuse to take your eye off your fitness goals or you just cant get enough live sports action the Greater Lansing Sports Authority is here to advise you on a few local sports offerings.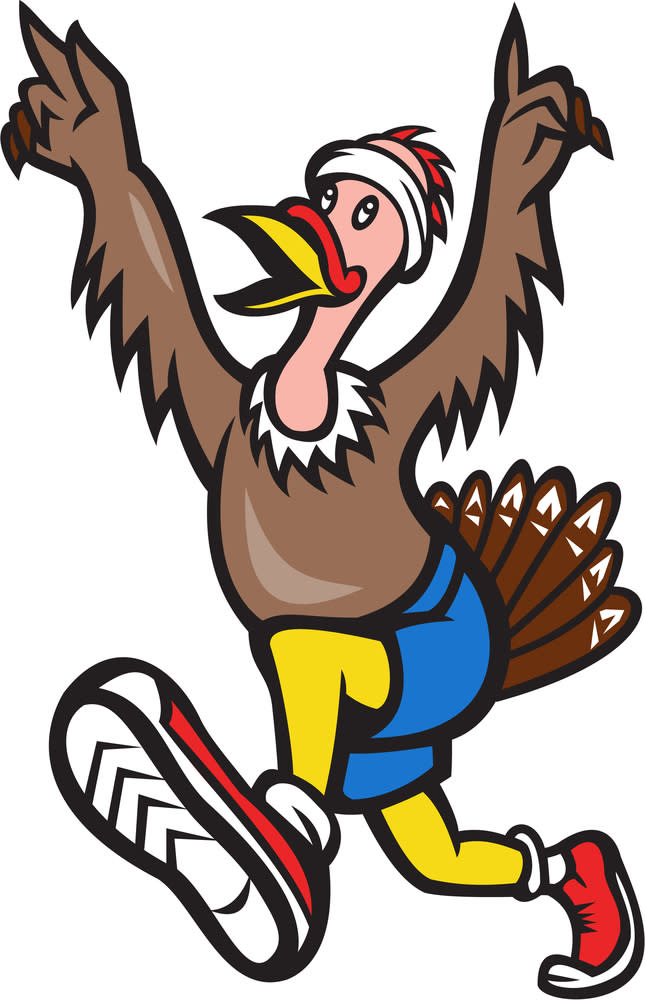 Looking to get a sweat going and stretch your legs a bit before the big meal? Take a shot at the Lansing Turkey Trot! Online registration is now closed but you can still register at Playmakers on Tuesday November 24, 2 pm to 8 pm and Wednesday November 25, 10 am to 8 pm.
A long-sleeved t-shirt is included with the standard entry fee.
Packet pick up at Playmakers on Tuesday 11/24 from 2 pm to 8 pm and Wednesday 11/25 from 10 am to 8 pm.
Race day registration and packet pickup starts at 7:30 am in the new LCC Commons on the first floor.
Course: Scenic accurate and fast 5k through Downtown Lansing passing the State Capitol Christmas Tree. Clocks at the mile marks.
Timing mats at start and finish: The runners time will not start until they cross the mats at the start so everyone's time will be accurate. Disposable chips in the bib.
Don't feel like running but want to get out of the house and take in some sports? How about a youth hockey tournament at an awesome local venue with some of the best up and coming talent? Come to the Summit Sports and Ice Complex for the Wendy's Classic! the tournament is going on all weekend, from November 27-29th starting at noon. Check the Summit website and Facebook page for more info.
Yes for some Thanksgiving weekend is about fattening up and resting but for athletes, real weekend warriors, theres no break from getting into the game. However you spend Thanksgiving, enjoy it and Happy Holidays from from the GLSA!!