The Greater Lansing Sports Authority (GLSA), and the Michigan State University rugby team are pleased to announce the return of the Battle for the Mitten Rugby Invitational on September 27, 2019 at Cooley Law School Stadium in downtown Lansing.

Building upon the success of last year's inaugural event the tournament is now expanded to include Midwest rugby powerhouses Indiana University and Ohio State University. The Buckeyes and the Hoosiers will lock horns at 5 p.m. and then, heated in-state rivals MSU and Michigan will take the field for the premier match-up at 7 p.m.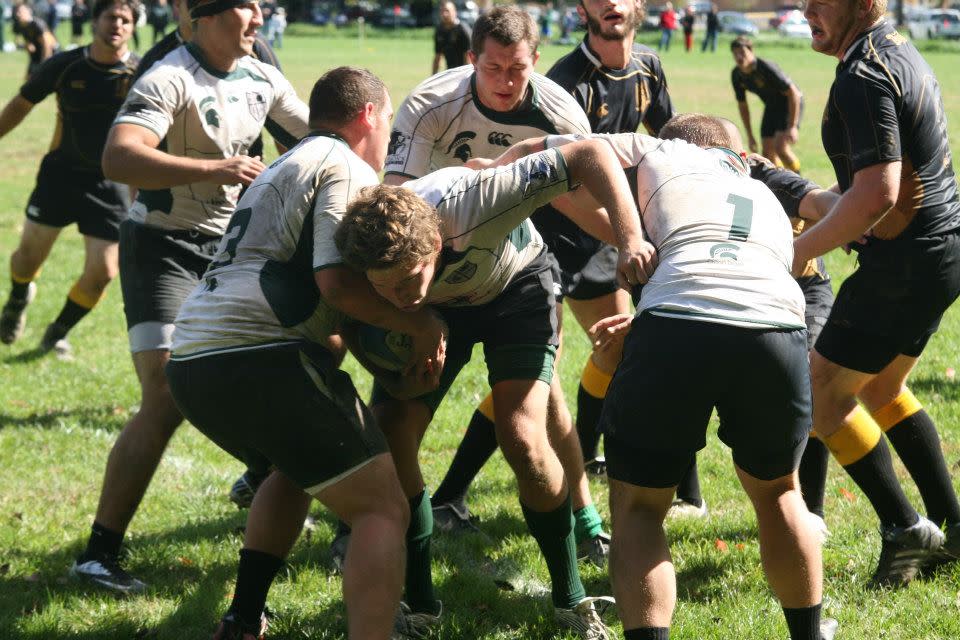 "The Battle for the Mitten is a great opportunity for Michigan State University, Ohio State, Indiana University and the University of Michigan to showcase one of the oldest and proudest club sports in the Midwest," said Josh Ressio, MSU Club Rugby Player and Battle for the Mitten Organizer. "This showcase will spotlight the significant growth that collegiate rugby has seen since its humble beginnings and will bring an extra punch to homecoming weekend at MSU."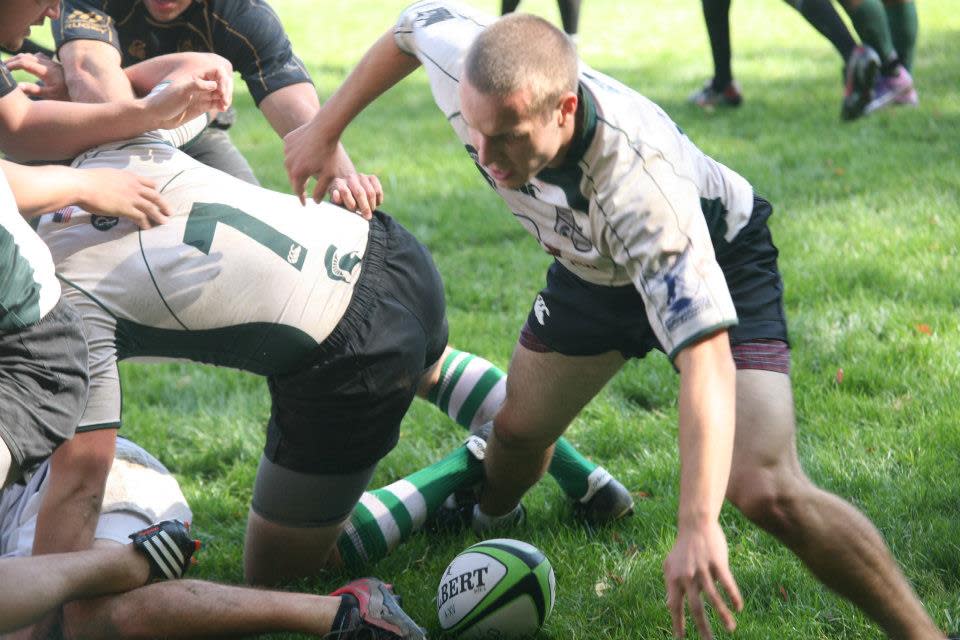 This popular event, now in its second year, will serve as an exciting kickoff to MSU's homecoming festivities and encourage visitors to explore beyond campus and into downtown Lansing.

"This event will be a great chance to bring people to downtown Lansing to showcase an area with a new exciting energy offering many vibrant bars, restaurants, and events to explore," continued Ressio. "The stadium district is a perfect showcase for this event with state-of-the-art amenities perfect for accommodating families as well as the passionate sports fans we hope to draw in with this event."

The event will offer a free youth rugby clinic at 4 p.m. put on by Conquest Health & Fitness Foundation, the GLSA and the Capital Area Crisis Rugby Team. The clinic is open to boys and girls 8-12, no experience necessary. The first 25 to register for the youth clinic get free admission (plus one adult) to the Battle for the Mitten event.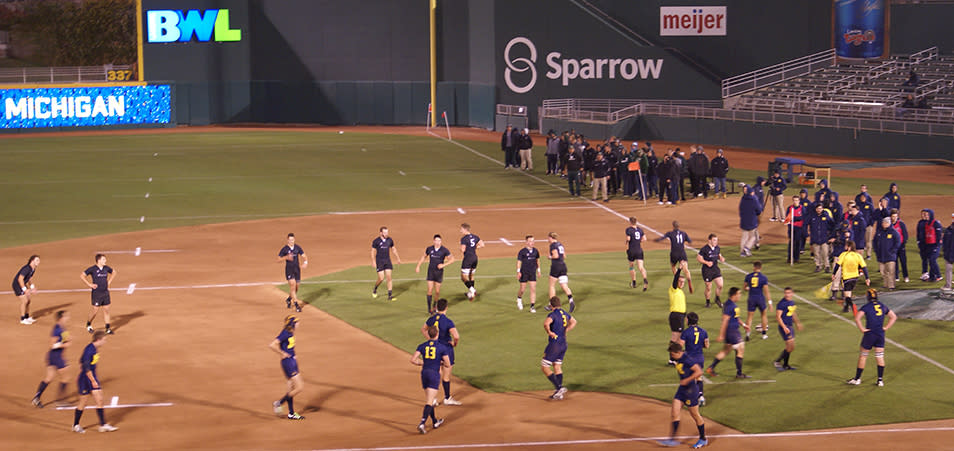 Gates open at 4 p.m., game 1 kickoff is 5 p.m. and kickoff for game 2 is 7 p.m. with tickets starting at just $10. For additional ticket or event information contact event organizer Josh Ressio at ressiojo@msu.edu. For more information about the Greater Lansing Sports Authority, visit www.lansingsports.org.
 
The Greater Lansing Sports Authority (GLSA) is a division of the Greater Lansing Convention and Visitors Bureau. The GLSA's mission is to be the leading voice of sports tourism in the Greater Lansing area and to promote economic growth by attracting a diverse range of sporting events to the region. The GLSA will strive to enhance the quality of life for area residents through the development of local sports and fitness programs for all ages, and to support the continued development and maintenance of safe, high-quality athletic facilities.