Local Sports Trivia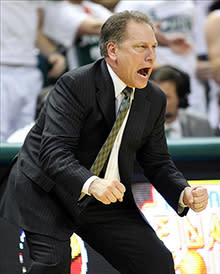 The Spartan Men's Basketball team have won two NCAA National Championships, 13 Big Ten Conference Championships and 5 Big Ten Conference Tournament Championships. Their two National Championships came in the 1979 and 2000 NCAA Tournament. The 1979 National Championship Game was the most watched college basketball game in history, with 35.11 million television viewers. The Spartans have been in the NCAA tournament for 20 consecutive seasons, have reached nine Final Fours and sport a 64-30 all-time NCAA tournament record.
---
East Lansing is home to Todd Martin, once ranked the #3 Men's Tennis Player in the World.
---
Greater Lansing has hosted the Michigan Boy's State Basketball Tournament in five different venues: Don Johnson Field House, The Breslin Center, Jenison Field House, MSU's Demonstration Hall and the MAC Gymnasium.
---
Lansing Community College has won NJCAA titles in the following sports: Women's Softball, Men's Basketball, Women's Basketball, Men's Cross Country, Women's Cross Country and Men's and Women's Marathon.
---
Lansing-native Sam Vincent starred with Michigan State University before heading to the NBA's Boston Celtics.
---
Major League Pitcher, 8 time MLB All Star,1996 Cy Young Award Winner, & World Series Champion John Smoltz is from Lansing.
---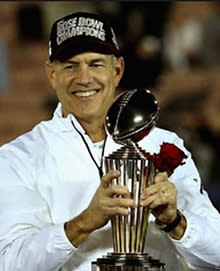 Michigan State Football claims a total of six national championships (1951, 1952, 1955, 1957, 1965, and 1966); the AP Poll voted Michigan State as national champion one time (1952). They have been named national champions twice in the Coaches Poll (1952 and 1965). The Spartans have also won two Michigan Intercollegiate Athletic Association championships (1903 and 1905) and nine Big Ten championships (1953, 1965, 1966, 1978, 1987, 1990, 2010, 2013, and 2015).
---
Mason Michigan's own Kristin Haynie starred at Michigan State University before going on to the Sacramento Monarch's with the WNBA.
---
Michigan State Star and NBA Legend Earvin "Magic" Johnson was born and raised in Lansing, Michigan. A statue honoring the local sports hero was erected in 2003 and stands outside the current home of Michigan State University Basketball, the Breslin Student Events Center.
---
East Lansing, Michigan was recently ranked in the top 50 Best Sports Cities in America by Sporting News Magazine.
---
NFL standout receiver Muhsin Muhammad attended Lansing's Waverly High School and Michigan State University before entering the professional ranks.
---
Greater Lansing is home to Hannah Miller, 2011 U.S. Figure Skating Novice Ladies National Champion.
---
The MSU Ice Hockey program has seven CCHA regular season championships and 11 CCHA Tournament titles. MSU has also won 12 Great Lakes Invitational titles. The Spartans have been in the NCAA tournament 23 times, with nine Frozen Four appearances and three National Championship titles (1966, 1986, and 2007).
---
The Lansing Lugnuts have won two Midwest League Championships, one in 1997 and another in 2003.
---
From 2000-2012, Greater Lansing's Capital Area Athletic Conference has had three Class A boys basketball state champs (Lansing Waverly 2000, Lansing Everett 2004, Holt 2005), two Class B Boys state champs (Lansing Sexton 2011, 2012), two Class A semi-finalists (Okemos 2006, East Lansing 2008) and one Class B semi-finalist (Lansing Sexton 2010).
---
Greater Lansing is home to gymnast Jordyn Wieber-U.S. Jr. National Champion, American Cup Champion, USA National Team member and gold medalist in the 2012 London Olympics.
---
DeWitt Michigan's own Jennifer Smith was a 3rd round draft pick of the WNBA's Detroit Shock in 2004.
---
East Lansing's C. Leslie Charles holds the world disc golf distance record for women age 65 and older.
---
ESPN Magazine reports that Lansing Lugnuts jerseys are among the top ten national Minor League Baseball team best-sellers.
---
LA Dodgers Great and future Hall-of-Famer Steve Garvey was a two sport stand-out athlete at Michigan State University.
---
In 2010, two Michigan State players were among ESPN's top 25 Big Ten players: linebacker Greg Jones was No. 2 and quarterback Kirk Cousins was No. 21.
---
Greater Lansing hosted the largest intercollegiate volleyball tournament in the country -- the Asics GLIAC/GLVC Crossover Volleyball Tournament on October 16-17, 2009.
Spartans formerly or currently in the NBA include Maurice Ager, Alan Anderson, Charlie Bell, Shannon Brown, Mateen Cleaves, Paul Davis, Terry Furlow, Jamie Feick, Draymond Green, Johnny Green, Gary Harris, Earvin "Magic" Johnson, Greg Kelser, Mike Peplowski, Morris Peterson, Zach Randolph, Shawn Respert, Jason Richardson, Scott Skiles, Steve Smith, Eric Snow, Sam Vincent, Jay Vincent, and Kevin Willis.