Pickleball, a playful mix of tennis, badminton, and ping-pong, is sweeping through Lansing. Popular for its easy rules, accessible gameplay, and social nature, the game is fast becoming Lansing's go-to sport. And luckily, there's a range of different places in the city where you can play.
What Is Pickleball?
Pickleball is a paddle sport that combines elements of other popular racket sports. It's played on a badminton-sized court with a lower net, along with paddles and a perforated plastic ball.
It's a game for all ages, abilities, and fitness levels, offering numerous health benefits. Engaging in pickleball can improve cardiovascular health, enhances balance and agility, and promotes social interaction.
Learning how to play Pickleball isn't difficult, and new players are joining the 36.5 million US pickleball community every day.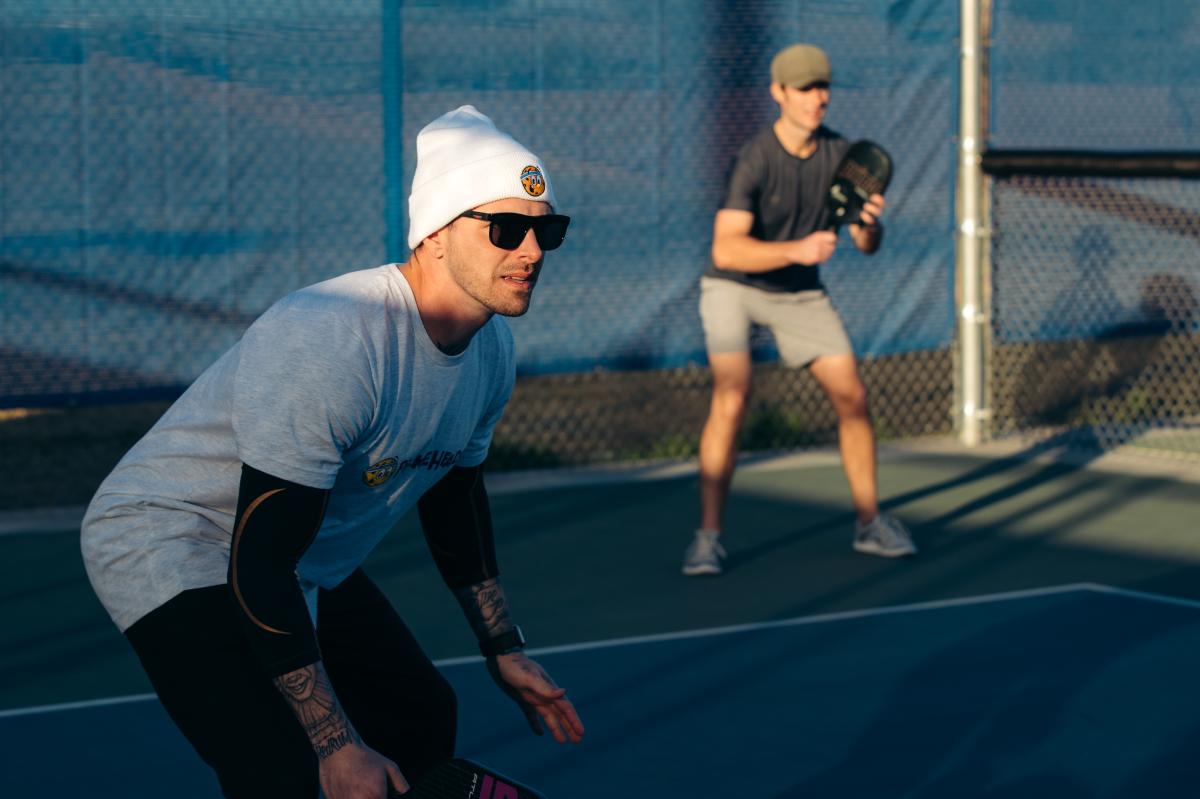 Photo Credit: Pickleheads
Where to Play Pickleball in Lansing
In Lansing, you're never far away from a game of pickleball. Whether you've played before or are looking to try something new, be sure to explore this list of pickleball courts in Lansing and discover new places to play.
Delta Mills Park
A jewel in Lansing's pickleball landscape, Delta Mills Park offers six dedicated outdoor pickleball courts complete with permanent lines and nets.
Nestled within a beautiful park, this venue is one of the city's more picturesque places to play pickleball. Plus, essential amenities like restrooms and water facilities are all close by.
Best of all, these facilities are completely free to use. There's even a play schedule that includes dedicated time for beginners and advanced players.
Learn more at Delta Mills Park
Court One North Athletic Club
When it comes to premium pickleball experiences, the Court One North Athletic Club stands out. A hub for pickleball in Lansing, it features six indoor acrylic courts with permanent lines and portable nets.
Beyond the courts, the club offers an array of amenities, from convenient restroom facilities to refreshments and lighting for evening games.
While these top-notch facilities do require a membership to access, members are guaranteed an exclusive and well-maintained environment for every game.
Learn more at Court One North Athletic Club.
Lansing Westside YMCA
The Lansing Westside YMCA is a key player in the local pickleball scene. The venue has three indoor courts featuring permanent lines and portable nets, suitable for casual and competitive games.
However, a membership is required to access these facilities. As well as court access, members also have the opportunity to participate in a wide range of other sports and wellness activities.
Learn more at Lansing Westside YMCA
Lansing City Arena
Lansing City Arena is another pickleball venue in Lansing worth checking out. The venue boasts two well-maintained indoor acrylic courts, fitted with permanent lines and portable nets.
You can purchase a monthly membership if you want to play regularly, but you can also pay a one-time fee for a single session.
Learn more at Lansing City Arena
Letts Community Center
In the heart of Lansing, the Letts Community Center provides a unique place to play pickleball. The center has a single outdoor court, overlaid on an existing tennis court.
This gives the court an interesting characteristic: a net that's taller than in normal pickleball. Despite this twist, the venue is free and welcoming, offering a different kind of challenge for pickleball enthusiasts looking to test their skills.
Learn more at Letts Community Center
Patriarche Park
John M. Patriarche Park is one of the most popular places to play pickleball in East Lansing, MI. There are 10 outdoor hard courts. These are dedicated courts with permanent lines and nets. Amenities include restrooms, water, and lights. The courts are free.
Learn more at Patriarche Park.
Granger Meadows Park
Coming Soon! In the works are seven pickleball courts at Granger Meadows Park in DeWitt Township to be completed by Fall of '23.
Learn more at Granger Meadows Park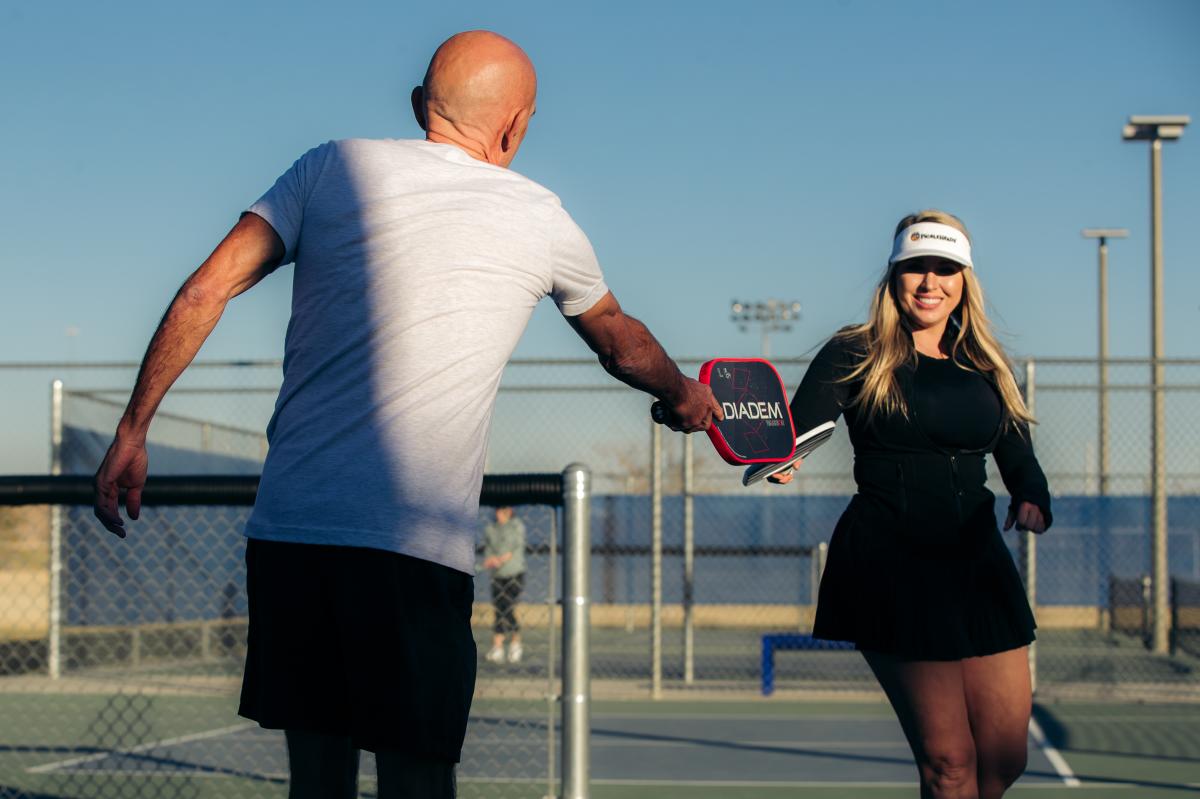 Photo Credit: Pickleheads
Final Thoughts
With such a rich selection of pickleball venues in Lansing, why wait to get involved? Grab your paddle, find a court, and experience for yourself why pickleball has become America's fastest-growing sport.