The Greater Lansing Sports Authority is pleased to announce the return of two sports events making for a huge sports weekend in the community. The Great Lakes Lacrosse Invitational, now in it's 15th year, will bring top teams from all over the country for two weekends of first-rate competition, July 5-7 and July 13-16. The Grand River Rumble will draw over 3,000 wrestlers for premium competition at the Lansing Center July 12-14.
The Great Lakes Lacrosse Invitational will be held at Hope Sports Complex and will draw college lacrosse coaches from top programs to scout teams from throughout the Midwest as well as Colorado, New York, Texas, Wisconsin, Kansas and more. Tournament structure provides for each team to play a minimum of six games.
The Grand River Rumble is a top youth wrestling tournament in the Midwest which will draw over 3,000 wrestlers and their family and fans from across the country to Greater Lansing for best-of-class competition for divisions from 9 and under to 18+.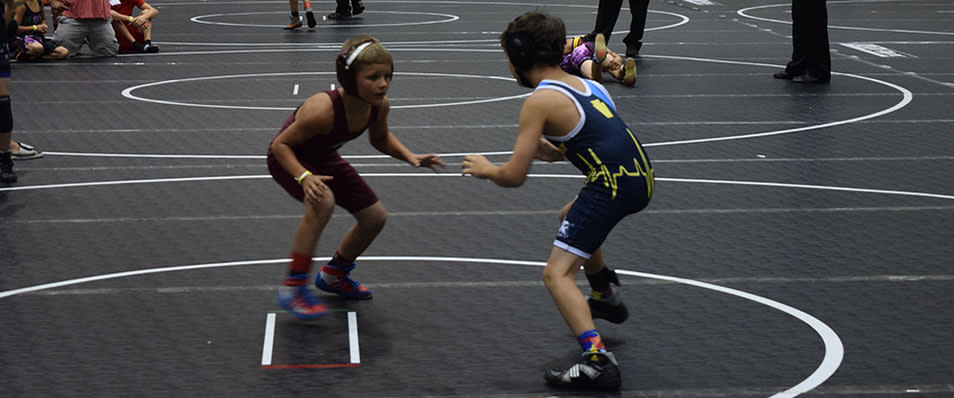 "Greater Lansing is an ideal site for tournaments of this magnitude, centrally located between Chicago and Detroit, right in the heart of the Midwest," said Mike Price, Executive Director for the GLSA. "Combine that with state-of-the industry playing surfaces and amenities at Hope Sports Complex, and our success holding wrestling events at the Lansing Center, and you've got the perfect recipe for two successful events."
With close to 50 teams and thousands of spectators in the area for two weekends for the lacrosse tournament, and thousands of wrestlers, families and fans in town for the Grand River Rumble, the region is sure to see economic impact as out-of-towners seek out lodging, restaurants, shopping and local entertainment options.
For those that wish to attend the lacrosse tournament, games will start Friday at/just after 12pm, Saturday and Sunday at 8am, and finish Sunday by 6 p.m. Spectators need only pay the park entrance fee of $3 for residents and $5 for non-residents. For general information about the tournament please visit https://greatlakeslacrosse.net. For those seeking to attend the Grand River Rumble, adult day passes are $20 with weekend passes for $40. For more information about the wrestling tournament visit: https://www.nuwaywrestling.com/grandriverrumble. For more information about the GLSA visit lansingsports.org