Maybe you've heard about Michigan State's basketball teams this year?
Tom Izzo's squad is a national title favorite and the Spartans are led by Miles Bridges, the consensus player of year in the Big Ten and the country.
Meanwhile, Suzy Merchant's women's team is on the verge of cracking the national polls behind four returning starters.
It looks like another great year to be "Green", and with 14 weekend home dates, including two days with a doubleheader of men's and women's games, a visit to Greater Lansing can be an awesome getaway! The games can be the centerpiece to a guys weekend, a girls retreat or a family adventure.
Check the men's schedule here and the women's schedule here and then start planning. Here's where to book a room and read below on how to find even more fun in Greater Lansing!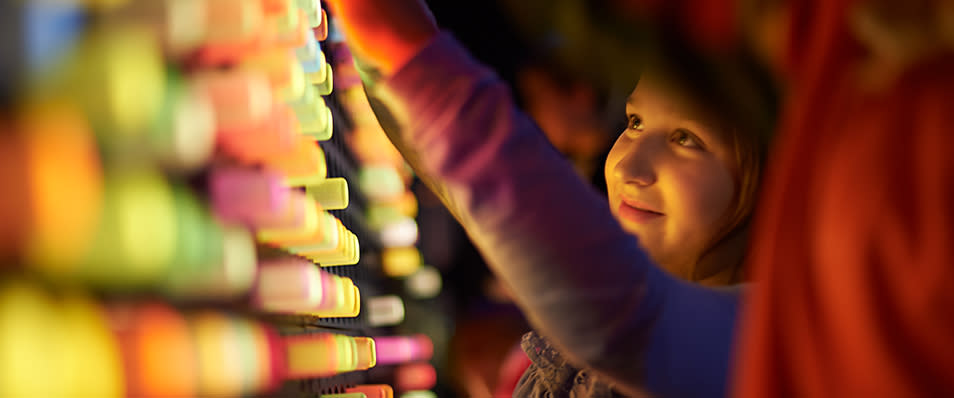 Family adventure
The kids will love the intense action of the game, or at least the excitement of a visit to the concession stand, and the Greater Lansing region offers great kid-friendly attractions that will keep the fun going well after the game is done.
Impression 5 Science Center: This innovative children's museum will immerse kids in interactive displays, but it will also draw out the fun for adults with a sensory overload that makes them feel young again. The center routinely draws in national and regional exhibits.
Potter Park Zoo: Bundle up and explore this all season zoo. There are more than 160 species of animals, including adorable red pandas, stealth snow leopards and more, in this 58-acre location that also features special events that help celebrate and educate guests about wildlife and their habitats.
State Capitol Tours: Might as well fit a little history and social studies into the trip, too, right? Maybe that's not the best selling point, but kids and adults will be amazed by the sights of being inside Michigan's government headquarters. Get this in on Saturday because the Capitol building is closed Sunday.
Zap Zone: Can't go wrong with some friendly family competition and the Zap Zone comes through with laser tag, indoor mini-golf, bumper cars, a bounce house, a roller coaster simulator, and an arcade.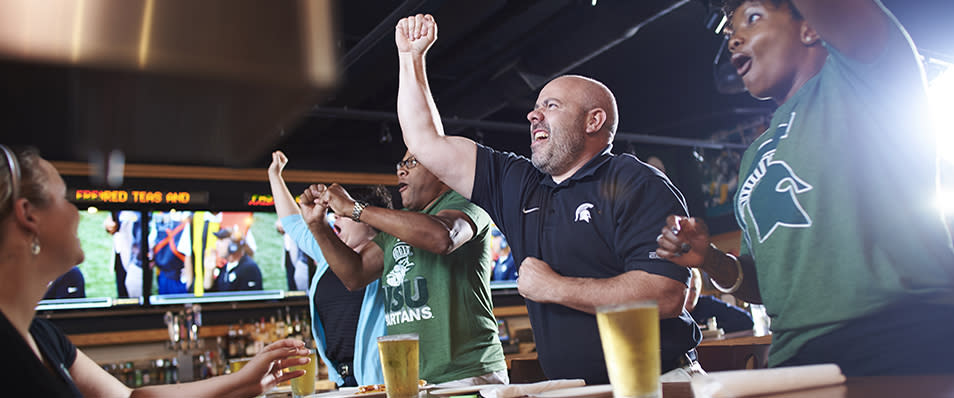 For the Guys:
A weekend away with the guys is always a good time. Hit Lansing for cool craft brews and challenge your buddies to a little friendly competition with bowling or grown-up arcade games.
The Grid Arcade and Bar: This is like the grown-up version of Impression 5 and ZapZone – a place where your group of friends can go wild playing retro arcade and pinball games, all while enjoying good food and great craft beer and cocktails.
Makers & Shakers Trail: There are 19 stops on the craft beer, spirits and wine trail around Greater Lansing. From IPAs to stouts, you'll find something to enjoy pre-or-post-game.
Spare Time Entertainment Center: Find 30-plus lanes of bowling and dozens of TVs so you can keep an eye on the Spartans' competition while throwing a few frames.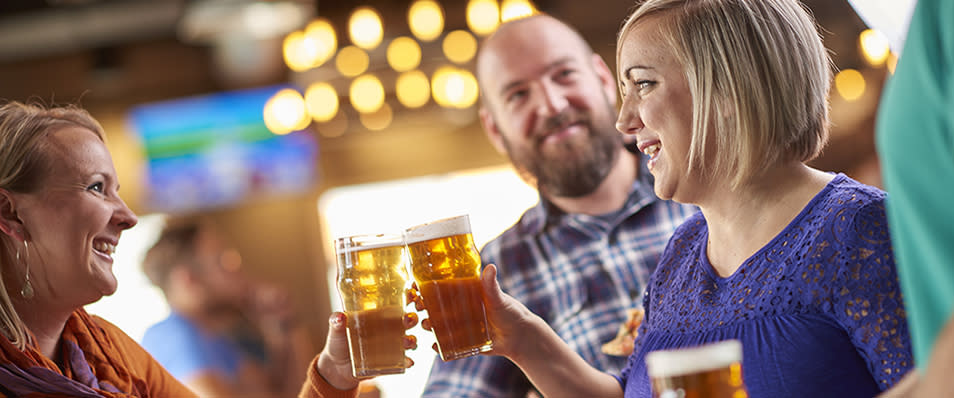 Ladies-only Lansing style
Take a group trip from your town or bring together friends from around the state in a central meeting spot for a wealth of events and things to do while you reconnect and decompress.
Dining and drinks: You name it, you'll find it in and around Lansing, from great appetizers to fine dining and farm-to-table options that will leave you wanting more. After dinner, check out the Makers & Shakers Trail because craft beer, cocktails and locally made wine isn't just for the guys.
Shopping: From independent retailers with unique gifts and clothing to national stores at the mall, Lansing has it all. Be sure to check out Old Town to browse galleries and boutiques.
Live music: If you'd like live music and dancing to be a part of the itinerary, check out the Green Door Blues Bar and The Exchange. Duke's is the spot to kick up your heels on the dance floor.
Arts and theatre: If arts, theater and culture interest your friends, Greater Lansing offers four distinct districts to spend time taking in public displays of art as well as a diverse gallery scene.
Think you know the Spartans?! From their chances this year to their storied history? Watch this video to see what current MSU students know about Spartan Hoops - the answers will leave you smiling!