A new era in sports for Michigan's Capital region was announced yesterday on the field of Cooley Law School Stadium in downtown Lansing. Seven representatives from numerous partnering entities took turns addressing the crowd and media members to announce the only professional soccer team for the state of Michigan, Lansing Ignite.
The Ignite will play its inaugural season in spring 2019, consisting of seventeen home games to be played in downtown Lansing between March and September. Single-game tickets will cost between $15 and $22 each. Season tickets are currently available and Lansing Ignite merchandise of all kinds is for sale in the Nuts and Bolts store inside Cooley Law School Stadium.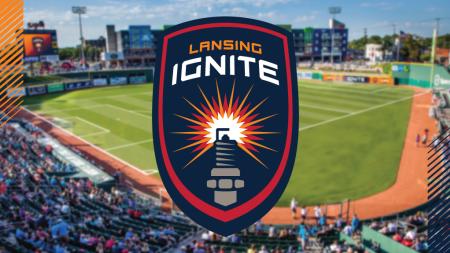 The common emotion shared by all those announcing the new team was the excitement that this is a huge win for Lansing. "This team is going to positively impact this city," said Steven Short, President of USL League 1, the new national men's soccer league of which the Ignite now belong. "We analyzed markets all over the country and in the end, we really liked Lansing. We felt it had the support system in place and we were blown away by the people here willing to do all the work to make this happen."
Critical to the team that brought professional soccer to Lansing was Lansing Lugnuts team owner Tom Dickson. "I was here 23 years ago to announce the Lansing Lugnuts to this community and its proven to be one of the most successful minor league teams in history," said Dickson. "Now we're doing it all over again this spring as we bring Lansing Ignite to Michigan's Capital region. We have complete faith we will fill this stadium with soccer fans and the restaurants and businesses of downtown Lansing with enthusiastic patrons."
Dickson stated that with nearly 80% of youth in the country involved in organized soccer at some level, the addition of Lansing Ignite into our community will be a big hit with area families. Jeremy Sampson, General Manager of Lansing Ignite, agreed and is excited about the future of pro soccer in downtown Lansing. "When I began Lansing United in this community 5 years ago, the reception was great, but the thought of a professional soccer team in this area was just a dream," said Sampson. "Now because of the dedication of the people here today we're making it happen."
Nick Grueser, GM of the Lansing Lugnuts, shared information on the background behind the new soccer teams name and dynamic logo. The team's spark plug logo is a nod to Lansing's proud automotive history and the crest and colors (orange, blue, red and white) reflect local ties to city and state government, the local environment and the Eaton, Ingham and Clinton region.
"Change can be nerve-racking, but I truly feel Lansing's time is now," said Lansing Mayor Andy Schor. "So much is going on in downtown Lansing right now and there are more exciting developments on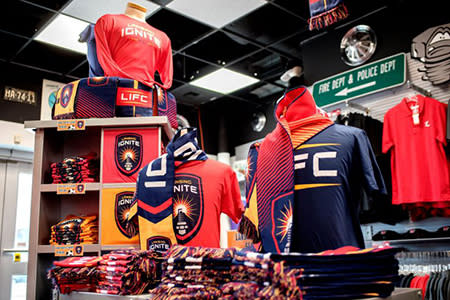 the way. This professional soccer team coming to Lansing is just one more way we're showing how many people are working hard every single day to move Lansing forward."
The Greater Lansing Sports Authority was a key catalyst to landing the franchise due to significant efforts up-front bringing local entities together and selling the league on the Greater Lansing community. Price also shared that the love of sports in this community is a big part of why he's able to successfully promote Greater Lansing as a premiere destination for athletic tournaments and events. "Greater Lansing has a real passion for sports," said Price. "The launch of Lansing Ignite brings even more great sports energy into this market and will absolutely serve as a spark for further growth of downtown Lansing and beyond."