The Greater Lansing Sports Authority, the Greater Lansing Area Sports Hall of Fame and USA Softball of Michigan are pleased to announce the Greater Lansing region was recently selected to host the USA Softball Women's National Team for a double-header warm-up before leaving for the 2020 Olympic Games in Tokyo, Japan on June 10th, 2020.
"It's a point of pride to welcome a high-caliber event like this to the community, bringing the best women's softball players in the country here to play a double-header," said Mike Price, Executive Director of the GLSA. Jerry Hanson, Executive Director of USA Softball of Michigan knows the event will have a big impact. "For the national team to have their last warm up before the Olympics here in East Lansing is really exciting," said Hanson. "Secchia Stadium at MSU will be the center of the softball world on June 10th."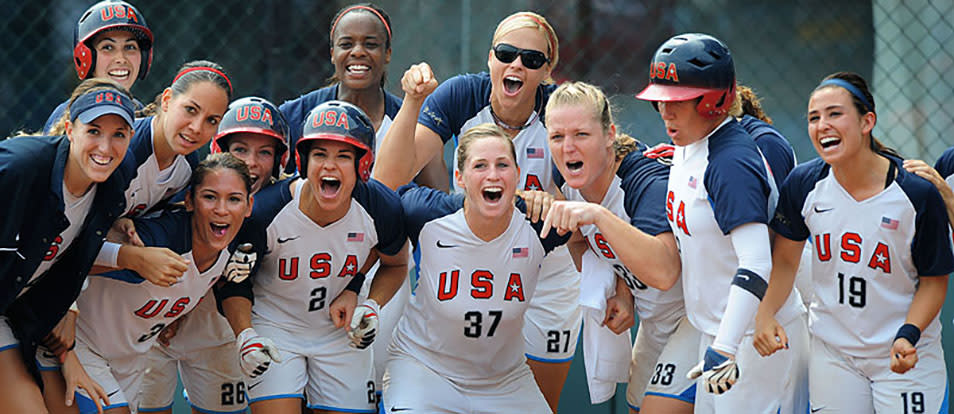 Bob Every, Executive Director of the Greater Lansing Sports Hall of Fame shares his partners enthusiasm. "Take a look at our local sports Hall of Fame and you'll see this area has a rich history of athletics. Welcoming these first-class athletes for a high-profile event like this in the region is exciting, but also makes perfect sense. We're all excited about it."
Team USA shares in our excitement, "I am beyond excited that Team USA will be playing in Michigan," said USA Softball WNT member Amanda Chidester, who hails from Allen Park, Michigan. "This is a huge opportunity for all of Michigan's softball fans and players to have the chance to watch the best-of-the-best. I have had the pleasure of working with so many young aspiring softball players in the state of Michigan and I would encourage them all to come out and see what dreaming big truly can get you. I have a huge support system in Michigan, and I can't wait to see them all come out to support Team USA on our journey to the Gold!"
For more information about the event visit www.lansingsports.org/usasoftball. For more information about the Greater Lansing Area Sports Hall of Fame visit https://lansingsportshalloffame.org/. For more information about USA Softball of Michigan visit https://www.masasoftball.org/.
PHOTO CREDIT: USA Softball