Behind every athlete shining on the hard court or slashing by on the ice, there is a family planted in the stands cheering them on. While the participating athlete gets to compete in his or her sport of choice, the family and friends in the crowd are there to support, show love and cheer. Of course, that experience of providing support is rewarding, but lets be honest, the support system gets a lot less adrenaline pumping than the competing athlete. You love watching your child play, but you are becoming a stiff and grouchy bleacher creature, am I right? Turn that sports tournament weekend into a mini-vacation!
Numerous fun and family-friendly attractions surround our athletic tournament facilities so when little sister can't watch anymore basketball, mom can take a break and take her for some fun. Below are my top five Greater Lansing attractions for visiting sports families looking for some fun away from the athletic tournament site.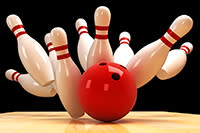 1. City Limits Bowling Center and Spare Time Entertainment Center - The two local bowling centers offer top-notch bowling and a bunch more. From huge arcades with games for all ages to laser tag and even incredible food a family can get lost for the day and get in on some sports action for themselves.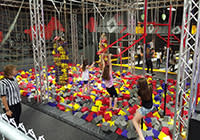 2. District Five Extreme Air Sports Trampoline Park - This is maybe the best place in the world to blow off steam. I mean it. Fifteen minutes here and you'll be more than happy to sit on some bleachers and watch others run around for the rest of the day. With 15,000 square feet of trampoline action, an American ninja warrior course and a bunch of other ways to have fun and burn calories, District Five is a great choice for a kid with a case of the wiggles.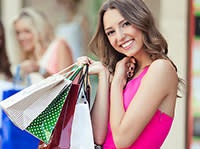 3. Meridian Mall, Eastwood Towne Center and the Lansing Mall are the areas three major shopping centers and they are also a great way to entertain a sports family between games. Whether you are shopping for yourselves or others, giving your plastic a workout and pampering someone in your group with a little gift is always rewarding.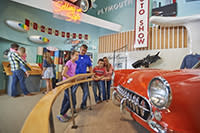 4. Michigan Historical Museum - Downtown Lansing is home to the State Historical Museum and inside its walls are some amazing exhibits and facts all about the great state of Michigan. Its always a good thing to learn when you're on a mini vacation and this is a great place to do it. From Michigan's logging and agricultural roots, to auto plants, Motown and more the Michigan Historical museum is a must-see.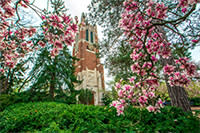 5. Tour Michigan State Campus - If you're new to the area you simply can't leave without a tour of Michigan state University Campus. Its sprawling and scenic campus is a point of stirring community pride and full of things to do and see while you're there. See Beaumont Tower, stop into the Dairy Store, walk through the Broad Art Museum and check out the shops on Grand River Avenue. This is Spartan Country and we're glad you're here.
So yes when a youth sports tournament happens there are key components. You've got the athlete and the support system. In Greater Lansing, it's our goal that all parties have an incredible time and a winning experience. check out the rest of lansingsports.org for more information.